Spend 4 wonderful days with your own private African Blue Tours guide exploring the Mother City and surrounding countryside. Visit the tip of Africa at Cape Point, cute penguins of Boulders Beach, immerse yourself in our beautiful winelands, really get to know the Mother City & Table Mountain, discover the southernmost point of Africa and so much more! This package offers unparalleled beauty, history and ecologically diverse settings along the way.
Please take a minute to read our blog post here about the advantages of booking multiple day tours with African Blue Tours.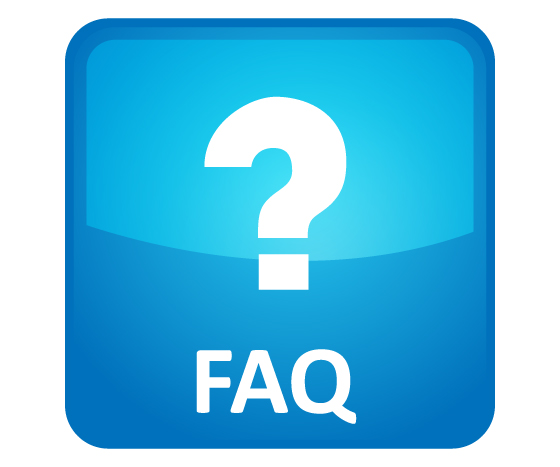 Duration: As per the title, this is for 4 Days

Start Location: Cape Town

End Location: Cape Town

Pax: Depends on your group size as these are private tours.

Departure: Daily

Departure Time: Usually from 08h00 to 09h00 but all up to you the client.

Languages: English
Included:  All entrances & activities as specified on each tour day.
Vehicle: Luxury Sedan / SUV / Minibus / Coach

Optional: Enquire about starting or ending your package with an airport transfer.
2019 / 2020 Rates:

1 adult @ R 17 200 pp
2 adults @ R 9 600 pp
3 adults @ R 7 000 pp
4 adults @ R 6 000 pp
5-8 adults @ R 5 300 pp
9-13 adults @ R 4 650 pp
(valid until 31/10/2020)

For groups larger, please enquire for special prices

Rate – children under 12 years @ R 1 100 pp
For the next big adventure.
We really appreciate our clients feedback on their African Blue experience as we are constantly striving to improve our service levels and selection of tour and safari experiences.
Four Tours, Four Fabulous Days With Duncan!
5 of 5 stars
17 September 2018
Our tours went very smoothly, we saw everything we hoped and much more, thoroughly enjoying each day. We did and highly recommend these four tours: Cape Peninsula, West Coast (best in August/September for the amazing flowers), Cape Agulhas (to the REAL Southernmost tip of Africa) and Cape Winelands. We had the same AWESOME Guide for all four tours, Duncan. African Blue scheduled our tours according to which day was best to do what considering weather forecast, hours of operation for various sights, anticipated crowds, etc. Trust them; they know what they're doing!

Here's our list of the titles we assigned to Duncan: Historian, geographer, geologist, horticulturalist, sommelier, photographer, expert scheduler/planner/time manager, advocate, safe driver, fountain of knowledge and truly interested in it not just reciting it, fabulous knowledge of where to stop, restaurants, restrooms, when everything opens/closes, where the best photo opps are, a man with a plan as well as potential alternatives and an all around fun and nice guy. I'm sure there are other descriptors we're missing, but you get the idea. We couldn't have asked for a better Guide than Duncan or a better tour company than African Blue!

Tours: Cape Peninsula – Cape Winelands – West Coast – Cape Agulhas.
Simply amazing tour company with fantastic customer service!
5 of 5 stars
13 February 2018
My family and I (husband plus two kids) had a fantastic experience with David and his team at African Blue Tours. We booked several day trips with them and each one was better than the next. Our tour guide Duncan was great, very knowledgeable, patient with us and with our young girls and attentive. Duncan answered all our questions on South Africa, on its history and everything in-between. When it came time to taste wines during our wine tours, he took the girls outside to feed the goats while my husband and I enjoyed just a little bit of the wine tasting g uninterrupted. All this to say, very attentive, and customer oriented.
Last but certainly not least, the booking was easy and David was very responsive. It was easy to communicate and to get suggestions on different activities to better plan and maximize our time in Capetown. A wonderful and memorable visit. Thank you David and Duncan.

Tours: Cape Peninsula – Cape Winelands – Cape Agulhas – Aquila Safari
Always one step ahead of our needs and wants (best trip & experiences)
5 of 5 stars
13 March 2017
From the beginning of our communication with African Blue Tours David was extremely helpful. He assisted with knowledge of what can and cannot work, but also responded quickly to all of my questions (and I asked a million questions). Communicating with David made it easy to complete our itinerary and also at a great price compared to other tour companies. I truly thought this was a major company with tons of workers based on the website setup, prompt responses, professionalism etc. When I learned it was a smaller company it made me even happier to work with them.

What was amazing to me was how quickly they worked to make every unexpected change work out for us. David and our guide Duncan, were always one step a head. They were always on time, prompt, and friendly. We had a blast with Duncan, picking his brain about the history of what we were seeing, and it was a great time. Rather than feeling like we had a tour guide with us, it truly just felt like we had a group of friends going about Cape Town.

When we made changes (sometimes last minute to the itinerary) they worked with us. We added a friend to the tour, we asked to change around dates to accompany a proposal.. but through it all Duncan was already making calls, making adjustments. One of these adjustments including us wanting to do a township tour. On the way back from one of our tours, and some how they made it work for us the very next day.

I have truly never seen a more organized, fun, and informational tour as this. I would definitely recommend it to everyone if they go to Cape Town (They can also organize pick ups in Johannesburg as well they did that for us.) Overall we did Shark Cage Diving, Township Tour, Cape Town Peninsula, Cape Town City Tour.
Thank you so much Duncan and David for making our trip to South Africa one we will truly never forget. And thanks for putting up with all of our craziness in the car rides.

Tours: Cape Peninsula – City, Kirstenbosch & Constantia Wine – White Shark Diving – Langa Township
Check out some of our other Tours