If you are visiting for only a couple of days, then best we make them count exploring the most important bits around Cape Town with your own private African Blue Tours guide. You will be given a taste of the city, taken to places like the tip of Africa at Cape Point & treacherous Cape of Good Hope, maybe swim with an African Penguin at Boulders Beach and discover our yummy wines along our beautiful wine routes of Stellenbosch, Franschhoek & Paarl.
Please take a minute to read our blog post here about the advantages of booking multiple day tours with African Blue Tours.
Our journey to the Cape Peninsula takes us along the scenic Atlantic seaboard, passing the pristine soft white sand beaches of Clifton and Camps Bay, with the 12 Apostles rising above the chilly blue Atlantic Ocean below. There is no doubt the coast of the Cape Peninsula offers magnificent scenery with its great biodiversity. We arrive at the quaint fishing village of Hout Bay with its imposing Sentinel. A chance to enjoy a boat ride out to Seal Island (own account) or shop for souvenirs at the craft market on the quayside.
Our tour continues over Chapman's Peak which offers amazing photo opportunities, and onto the Cape of Good Hope Nature Reserve, a great example of how the land once was many hundreds of years ago in its virgin state of Cape Fynbos. If lucky you may spot some small buck, numerous birds, the Cape Mountain Zebra, Eland and of course the mischievous baboons. Enjoy lunch (own account) at a restaurant overlooking False Bay. Take the funicular (own account) or the footpath for a 10 minute walk up to the old Cape Point lighthouse to see the "meeting" of the Atlantic and Indian Oceans.
We visit Boulders Penguin Colony before passing through Simons Town and time permitting to our last stop of the day at Kirstenbosch Botanical Gardens (own account). With the sun setting over the tall peaks of Table Mountain the last rays sparkle on the trees and flowers, and offer a fitting end to a day filled with all the Cape has to offer.
Highlights:
The breathtaking views of Clifton and Camps Bay as we head down the Cape Peninsula.
Take a boat ride to Seal Island from Mariner's Wharf (own account)
A scenic drive along the world famous Chapman's Peak Drive. (if open)
Visit Simon's Town and the African Penguins at the Boulders Penguin Colony.
The Cape Point Nature Reserve and view the tip of Africa.
Venture to the Cape of Good Hope.
End the day off at the Kirstenbosch Botanical Gardens (time permitting and own account)
Included: Cape Point and Boulders entrances, Chapman's Peak toll.
Excluded: Lunch, Seal Island Boat Cruise @ R 70 – R 90 pp, Cape Point Funicular @ R 65 pp
The Private Cape Winelands Tour is one of our most popular and customisable tours, affording visitors an opportunity to see our stunning countryside, enjoy our yummy wines, visit historic estates, quaint villages and take in the grandeur of one of the photogenic regions South Africa has to offer
On the spectacular Private Cape Winelands tour, you will be personally introduced to our fantastic Cape wines which our passionate wine makers have been perfecting for over 350 years. Your guide will enjoy the privilege of tailoring the day to suit your own preferences, choosing from a variety of wine routes including Durbanville, Paarl, Wellington, Franschoek and Stellenbosch to name a few. The choices are seemingly endless with the full spectrum of wine on offer from your easy drinking whites to full bodied reds, sweet wines to Methode Cap Classique and with your guide's local knowledge of the area you can sit back and relax on a fun day out that you soon won't forget.
If you don't wish to taste wine all day long, you can spend your time strolling through some of the most romantic little towns, market streets, art galleries, vintage car collections and grand gables of Cape Dutch architecture that really gives the Cape Winelands their iconic character. Hear the history of these centuries old locations and possibly visit the prison gates where Nelson Mandela took his first steps to freedom. For the more adventurous you can also sample some of our fine brandy, craft beer, grappa, olive oils, artisan fine chocolates and even biltong!
We then head back to Cape Town with some amazing photos and fond memories.
Included: 3 to 4 wine tastings (time permitting and juice tasting for kids under 18 years), a pairing experience and cellar tour.
Excluded:  Lunch and extra activities, museums etc
Please note:  You can also do a direct swop for the Private City, Constantia Wine & Kirstenbosch tour or possible the Private Hermanus Whale Route tour if that time of the year (June – November). Other full day private tour options may incur an extra fee.
The order of the tours are subject to change, with your consultation and the predicted weather during your visit.
As you are on limited time, we can either start or end your package at Cape Town International Airport at an additional fee, depending upon the number of persons.
You can also do a direct swop of either tour above for the Private City, Constantia Wine & Kirstenbosch tour or possible the Private Hermanus Whale Route tour if that time of the year (June – November). Other full day private tour options may incur an extra fee.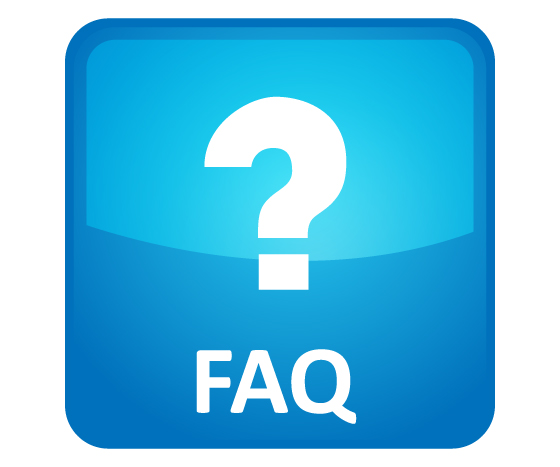 Duration: As per the title, this is only for 2 Days

Start Location: Cape Town

End Location: Cape Town

Pax: Depends on your group size as these are private tours.

Departure: Daily

Departure Time: Usually from 08h00 to 09h00 but all up to you the client.

Languages: English
Included:  All entrances & activities as specified on each tour day.
Vehicle: Luxury Sedan / SUV / Minibus / Coach

Optional: Enquire about starting or ending your package with an airport transfer.
2019 / 2020 Rates:

1 adult @ R 8 600 pp
2 adults @ R 4 900 pp
3 adults @ R 3 700 pp
4 adults @ R 3 200 pp
5-8 adults @ R 2 850 pp
9-13 adults @ R 2 400 pp
(valid until 31/10/2020)

For groups larger, please enquire for special prices

Rate – children under 12 years @ R 600 pp
For the next big adventure.
We really appreciate our clients feedback on their African Blue experience as we are constantly striving to improve our service levels and selection of tour and safari experiences.
Amazing experience – Private Cape Peninsula Tour and Stellenbosch Wine
5 of 5 stars
13 March 2019
Our experience with David, Duncan, and African Blue Tours was absolutely spectacular. In my original correspondence with David, I expressed several stops I wanted to make on the Stellenbosch Wine Tour in just a half a day. David welcomed my thoughts and was quick to suggest a wine route that made most sense to fit everything in — when I realized how easy and accomodating David and his team were, I decided to book a Cape Peninsula Tour with them too. Both of these private touring options were very reasonable cost for all that they offer.
A couple days before our trip David sent our guide information and reminded us of our itinerary. We were arranged to be with Duncan for both days. Duncan was absolutely FABULOUS. He was so pleasant and so incredibly knowledgeable on all things South Africa. He had such a nice way of weaving in all the local facts into our conversations and was able to answer all of our very specific questions. Knowing how much we wanted to squeeze into both days, Duncan was both prompt and polite about keeping us on schedule while still allowing us enough time to enjoy each stop along the way. Duncan went above and beyond to back track and make extra stops to accommodate our wishes, even dropping us off at dinner in Franschoek at the end of our day.
We could not have enjoyed our tours with Duncan more. I highly recommend booking with African Blue Tours – you will not be disappointed!! Can't wait to return!

Tours: Cape Peninsula – Cape Winelands
AMAZING company to work with!!!
5 of 5 stars
27 March 2018
We had an amazing experience with African Blue Day Tours!! We used them for two full days of tours in Cape Town (Fully Day Peninsula Tour + Wine and a Full Day Winelands Tour) and things could not have been more perfect!
David (the owner) was super friendly, quick to respond, helpful in answering questions and customizing our itineraries/accommodating our requests!
We had the same tour guide for both days (Matt!!) and he was the BEST!! He was extremely friendly, knowledgeable (he is from South Africa so he literally knew the answer to every question we asked him- which were a LOT of questions!) he kept us on schedule (we were a group of 6 and we had a lot of things to pack in during two days so we needed someone to keep us on schedule so that was great!), he accommodated every request we had (dinner reservations, wine tasting reservations, added stops, earlier pick up times and later drop off times, etc.) We also decided during the tour that we wanted to do a quick stop at Haut Bay to see the seals, but when we got there, no one had cash (credit card was not allowed) so he paid for all of us upfront so we could go and then we paid him back later, which was so incredibly nice! We also just genuinely enjoyed hanging out with him and we were sad to say goodbye when our last tour concluded!
The overall experience was amazing- there is SO much to see in and around Cape Town and these tours are the perfect way to do it! I would highly recommend this company (and Matt as your guide!!) to anyone!
Thank you for everything David and Matt- we had the BEST time!!! 🙂

Tours: Cape Peninsula & WIne – Cape Winelands
We were very impressed with Duncan and African Blue Tours.
5 of 5 stars
13 March 2019
We had signed up for a personal two day tour. Duncan did a good job of customizing the tours for us and had a number of great suggestions as far as times to do the various activities to avoid crowds and windy conditions. When the weather was bad on the Cape Tour, he actually cut that day short and allowed us to complete the tour the next day for no additional charge. I would highly recommend Duncan and African Blue Tours if you are in the Cape Town area.

Tours: Cape Peninsula – City & Robben Island
Private Full Day Wine Tour & Cape Peninsula Tour
5 of 5 stars
14 May 2017
The most memorable & amazing 2-day experience with Matthew (THE guide) during our 1 week holiday in Cape Town. He's a fantastic & friendly guy who showed us the most beautiful places in Cape Town. We would personally recommend the private tours with AFRICAN BLUE TOURS and I guarantee that they would exceed your expectations. Our special thanks to David who was always available and advised us on the best option. Many thanks again 😉

Tours: Cape Peninsula – Cape Winelands
Great 2 day tour!
5 of 5 stars
5 February 2018
David was brilliant from the start! As I'm pregnant and wanted to make sure I'm comfortable during the tours, David kindly came to our hotel on our first day in Cape Town to go through the tours with us. His colleague Matt was our tour guide. We spent the first day exploring the peninsula and the second day exploring the wine lands. Both days were fantastic! Matt is very knowledgeable and explained history and the sights to us. My husband and I really enjoyed tours since they were private tours and flexible. I would definitely recommend African Blue Tours!

Tours: Cape Peninsula – Cape Winelands
Two great Day Tours with Matt and African Blue
5 of 5 stars
27 June 2017
Traveled to Cape Town for 5 nights as part of a larger family vacation in South Africa, so we, typically, crammed as much in as we could in the time we were there. We booked two tours with African Blue Day tours and had a great time on both. We booked the Hermanus/winelands day tour and the Cape of Good Hope day tour. Our guide on both was Matt and he was great. He gave us many options on both tours and let us customize them based on the day/weather/offerings. We enjoyed the sights and the wine tasting. He was very knowledgeable about the areas and was a pleasure to spend a couple of days with as we took in the sights. We never felt rushed and he knew the best spots to stop and take pictures. Would highly recommend the company and Matt as a guide. Made our time in Cape Town fun and enlightening.

Tours: Cape Peninsula – Hermanus Whale Route
Check out some of our other Tours