Spend 3 wonderful days with your own private African Blue Tours guide exploring the Mother City and surrounding countryside. Visit the tip of Africa at Cape Point, cute penguins of Boulders Beach, immerse yourself in our beautiful winelands, really get to know the Mother City, Table Mountain and so much more! This package offers unparalleled beauty, history and ecologically diverse settings along the way.
Please take a minute to read our blog post here about the advantages of booking multiple day tours with African Blue Tours.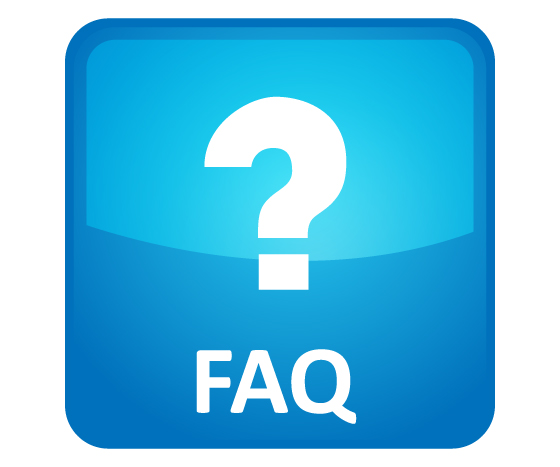 Duration: As per the title, this is for 3 Days

Start Location: Cape Town

End Location: Cape Town

Pax: Depends on your group size as these are private tours.

Departure: Daily

Departure Time: Usually from 08h00 to 09h00 but all up to you the client.

Languages: English
Included:  All entrances & activities as specified on each tour day.
Vehicle: Luxury Sedan / SUV / Minibus / Coach

Optional: Enquire about starting or ending your package with an airport transfer.
2019 / 2020 Rates:

1 adult @ R 12 300 pp
2 adults @ R 6 950 pp
3 adults @ R 5 200 pp
4 adults @ R 4 500 pp
5-8 adults @ R 4 000 pp
9-13 adults @ R 3 500 pp
(valid until 31/10/2020)

For groups larger, please enquire for special prices

Rate – children under 12 years @ R 900 pp
For the next big adventure.
We really appreciate our clients feedback on their African Blue experience as we are constantly striving to improve our service levels and selection of tour and safari experiences.
Fabulous 3 day tour!
5 of 5 stars
15 April 2019
We decided to book with African Blue Tours after they responded quickly to my email and it became clear that they could offer what we were looking for.
We arranged to do Shark Diving, City Tour Cape Peninsula and Paragliding. David suggested that the order we do the tours should be according to weather conditions, which we were more than happy to do.
Our guide for the duration was Duncan, who was amazing, he is so knowledgeable about the history of South Africa and we all really enjoyed his company. He was also very conscientious and determined that we got to go up Table Mountain and constantly checking the weather conditions. Fortunately we got to go on a beautiful morning and saw the fantastic views that are breathtaking.
The shark diving was good, although unfortunately we didn't see any great whites but did see Copper Sharks. Duncan drove us back the scenic route and the coastline was mind blowing.
The city tour was great with a visit to the district six museum and wonder around the gardens, lunch at a traditional African Restaurant in Bo Kaap , the beautiful kirstenbosch gardens and wine tasting.
The peninsula tour was superb, once again the scenery was amazing and the Two Oceans Restaurant at Cape Point was exceptional. Seeing the penguins at Boulders Beach was surreal, there are so many of them! We also stopped at an Ostrich Farm and got to feed them.
Paragliding was such an adrenaline rush! So pleased we did it, would definitely do it again if we got the opportunity.

I highly recommend using African Blue Tours and if you are fortunate enough to have Duncan you will not be disappointed. He is so pleasant and a fantastic guide.

Tours: Cape Peninsula – City, Kirstenbosch & Constantia Wine – Shark Diving with private transfers
Couldn't have been better!
5 of 5 stars
15 August 2018
We did three days of private touring with Africa Blue in June of 2018. I'm so glad we picked this tour operator. I was traveling with my two adult daughters and our guide made the trip so much fun. We went to wineries, we drove to the coast, we toured the city. It was just perfect. I highly recommend this company and you can feel very comfortable booking with them.

Tours: Cape Peninsula – City, Kirstenbosch & Constantia Wine – Hermanus Whale Route
VIP Service
5 of 5 stars
7 June 2017
After years of extensive traveling, we know the advantages of having a private guide to discover a new destination. Our expectations for our three day tour of Cape Town were therefor quite high, but Duncan Petrie easily exceeded them all. Whether he was letting us discover nature (from Cape Point to the gardens of Kirstenbosch), history (from Van Riebeek to the District 6 museum) or Stellenbosch wines, we can only confirm previous comments: Duncan's knowledge is absolutely stunning. It was a great experience and we are certain to return.

Tours: Cape Peninsula – Cape Winelands – City, Kirstenbosch & Constantia Wine
Amazing tour around Cape Town
5 of 5 stars
16 September 2016
We booked 3 days personalized trips around Cape Town with African Blue Tours. Our guide, Duncan, made the trip simply marvelous. Our original 3 day itinerary was changed a little bit to suit the weather conditions which worked completely to our favour. Duncan was very knowledgeable, readily answered all our questions and enriched us with his valuable insights of the neighbourhood. He ensured we were comfortable and planned the trip to our pace and likes. He also put in some extra effort to ensure we experienced the most beautiful sunset along False Bay.
Highly recommended by us !

Tours: Cape Peninsula – Cape Winelands – City, Kirstenbosch & Constantia Wine
Check out some of our other Tours