This day trip breakaway from the city will help you relax, unwind, and rediscover nature.
The Cape West Coast reaches all the way from Bloubergstrand to the border of Namibia. It is a truly unique region of Southern Africa as a result of being largely undeveloped with wide open spaces and many of the inhabitants still making their living from the sea in the many small and quaint fishing villages.
Situated just inland from the secluded harbour of Saldanha Bay, one finds the azure waters of the Langebaan Lagoon, focal point of the West Coast National Park. The famous wild flowers of Postberg in the West Coast National Park can be viewed in spring during the months of August and September. When the Cape Strandveld wildflowers are in full bloom, they are a breath-taking sight, decorating the fields with textured weaves of colour as far as the eye can see. Many annual events are planned around the wildflower spectacle, such as the Darling Wildflower Show, exhibiting the largest variety of South African indigenous flowers. The West Coast National Park is a must-see place for every eco-tourist, with rich fauna and flora, Cape fynbos and lots of natural history to discover.
The old adage goes that it is not just about the destination but also about the journey.
West Coast National Park and flowers of Posberg section (in season)
The tranquil Langebaan lagoon
West Coast Fossil Park
Wine tasting in Darling or at Groote Post Estate
Iconic view of Table Mountain from Bloubergstrand
Quaint fishing villages
Quirky Darling, home of Tannie Evita Bezuidenhout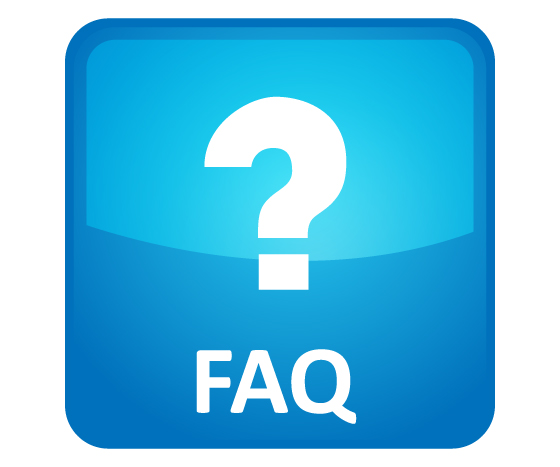 The new tourism initiative called West Coast Way have created four unique "routes" to help persons discover the vibrant Cape West Coast with four unique routes, you can decide to follow one or do a combination. The Culture, Foodie, and Scenic Routes can be done in a day trip. If you wanna stay more than a day, you can combine the different routes with the Berg Route.
1. Blaauwberg Nature Reserve
A mere 30km from Cape Town, The Blaauwberg Nature Reserve boasts spectacular views down fynbos slopes, across the cityscape and over 7km of rocky, sandy coastline to the ocean and beyond. It is one of the few viewpoints in the world from where you can see two proclaimed World Heritage Sites, namely Table Mountain and Robben Island. Also within the conservation is the site of the 1806 Battle of Blaauwberg.
2. Melkbosstrand
A favourite with locals, Melkbosstrand is the archetypal seaside village and a popular water sports location. The long Main Beach is backed by green lawns that are perfect for sand-free picnics, and there are several cafés and restaurants dotted along Beach Road. Also a place of historical importance, this is where the invading British troops landed in 1806.
3. Koeberg Private Nature Reserve
The nature reserve offers educational information on the power station as well as
two spectacular walking trails where visitors are treated to a range of fauna and flora, including grysbok, steenbok and springbok. A great way to see the reserve is on a bicycle and there are several spectacular routes to follow. There is also a bird hide where you can stop for a picnic and a spot of bird-watching. Open 7 days a week, walk or drive in and park at the Visitors Centre. Remember to bring your ID Book for registration. No entrance fees.
4. Silwerstroomstrand
Silwerstroomstrand is a Blue Flag beach with excellent water quality and an expansive stretch of coastline in a wonderfully secluded setting. A small rocky point provides protection from the swell for safe swimming in the sea, and there is also a tidal pool for those wanting a warmer dip without the waves. There are also picnic and barbeque areas and a caravan park and bungalows for longer stays.
5. Witzand Aquifer Nature Reserve (Atlantis Sand Dunes)
This unique conservation area is made up of two priority sites, the Silwerstroomstrand Conservation Area and the Atlantis Dunefields. The landscape consists of sandy beaches, rocky shorelines and outcrops, as well as vast dunes. These world-famous dunes offer spectacular views of Table Mountain and are perfect for 4X4 adventures as well as sand- boarding.
6. Mamre Mission Station
The town of Mamre is a true hidden gem with its rich and colourful history. It is home to a remarkable Moravian Mission Station which was established in 1808, and the original church and parsonage retain their charm are now national monuments. The watermill has been restored as a museum and the church is still used for services and packed to capacity every Sunday.
7. Groote Post Wine Cellar
Groote Post is a historic 18th century farm where the unique aspects and cool climatic conditions of the Darling Hills yield superlative grapes and excellent wines. Part of the famous West Coast Flower Route, they also offer spectacular nature walks as well as game drives. Excellent food is available either at Aunt Hilda's Restaurant or as a delectable picnic to be enjoyed on the lawn.
Situated between vineyards and golden wheat fields, the quaint town of Darling has a tangible sense of history. In the heart of the West Coast Flower Region, in spring every field around the small town blooms a tapestry of flowers and the Darling Wildflower Show is held every third weekend in September. Darling is also home to renowned Tannie Evita Bezuidenhout and the quirky theatre complex, Evita se Perron.
10. West Coast National Park
The West Coast National Park, which stretches from Yzerfontein to Langebaan, is a pristine nature reserve which offers an array of activities such as bird watching, game sighting, biking and whale spotting. Avid birdwatchers can spot over 200 species of land and sea birds, and game includes springbok, kudu, gemsbok and the rare mountain zebra. The popular restaurant, Geelbek, is situated near the Langebaan lagoon.
11. Yzerfontein
This picturesque seaside village is not only a haven for birdlife, wildlife, sea life and indigenous flora, it also boasts South Africa's longest stretch of beach which runs for 16 miles, all the way up to the start of the West Coast National Park in the north. Popular with water sport enthusiasts, other activities include whale spotting, fishing and hiking.
12. !Khwa ttu San Cultural and Educational Centre
The centre offers a fascinating insight into the culture, heritage, knowledge and modern- day life of the original inhabitants of the West Coast and tours by qualified San guides demonstrate their unique skills and share their ancient knowledge. They also offer a spectacular MTB trail and accommodation and the original farmhouse is now a beautiful restaurant which is open for breakfast and lunch daily.
Known as the Jewel of the West Coast, Langebaan enjoys almost year-round sunshine and boasts azure waters and unsurpassed natural beauty. Bordering the West Coast national Park, Langebaan is an internationally acclaimed Ramsar Site for its importance as a wetland and is host myriad bird species. The the mild climate and protected waters of the lagoon also make it the perfect location for many water sports.
14. Saldanha
Situated in South Africa's largest natural Bay, Saldanha is known for its contrasts and natural beauty. The hub of the fishing industry as well as a holiday hotspot for water sport lovers, the bay also hosts the South African Military Academy, in which can be
found a pristine nature reserve which becomes a floral wonderland in spring and offers great vantage points from which to view the Southern Right Whale in calving season.
15. Jacobsbaai
The beautiful, rugged and rocky coastline of Jacobsbaai boasts a sea frontage of 2km which has 7 different bays. The coastal fynbos supports a variety of wildlife which can best be seen along the 17-km hiking trail runs between Swartrietbaai and Tietiesbaai. Often referred to by locals as 'Namaqualand by the sea' its wildflowers are breathtakingly beautiful in spring.
16. Paternoster
One of the oldest villages on the West Coast, Paternoster epitomizes the authentic and traditional West Coast lifestyle, and life here is closely connected to the sea. Fishermen still head out daily in colourful traditional wooden boats to catch fish and crayfish, which can be bought at the loca; market or enjoyed in the quaint restaurants. Paternoster is also popular with snorkelers, kite surfers and flyers, hikers, cyclists and kayakers.
17. Shelley Point
Shelley Point is a tiny, unspoiled peninsula which lies in the calm waters of Shelley Bay. Protected from the swell, it is ideal for sailing and fishing, and also provides shallow, safe water for children to splash about in. Other than a 9-hole golf course and a Wellness Centre, there are few amenities and it truly is the place to get away from it all.
18. St Helena Bay
An unspoilt coastline, stunning sea views and sparkling surf make St Helena Bay a great year-round destination. Traversing a total of 18 bays and fed by the nutrient-rich Benguela Current, St Helena Bay is one of the world's prime fishing areas and dolphins and Southern Right Whales also enjoy the calm waters. The Cape St Martin Private Nature Reserve is the only place on the West Coast where you can watch the sun rise over the sea.
19. Hopefield
Surrounded by delicate fynbos and waving green wheat in winter, Hopefield is an historic town that dates back to 1851. Attractions include the beautiful Hopefield Dutch Reformed Church built in 1879 where the original organ still plays at weddings and during the Hopefield Fynbos Show, and a replica of the hominid skull Saldanha Man which can be viewed at the Fossil Museum.
20. West Coast Fossil Park
Millions of years ago the West Coast landscape was dominated by riverine forests and wooded savanna, and inhabited by animals that are now long extinct. Mining in the 1950's exposed one of the richest fossil deposits ever discovered and the property is
now a National Heritage Site. There is an ongoing excavation of early Pliocene fossils and guided tours offer a background to the fossils and the climatic changes that have happened. There are also several mountain biking and hiking trails.
21. Thali Thali Game Lodge
Thali Thali is a pristine privately owned game and fynbos reserve with abundant wildlife and bird species. Home to a wide variety of antelope as well as many other species, there are no predators, so guests are free to explore on foot. Daily game drives are available as well as other activities like archery and a 3D bow hunting track. A rustic restaurant offers an excellent menu and great views.
The West Coast Way Scenic Route begins in Malmesbury and includes Riebeek Valley, Hopefield, Koringberg, Moorreesburg, Yzerfontein and Darling.
The West Coast Way Berg Route starts in Velddrif and follows a course through Laaiplek, Port Owen, Dwarskersbos, Rocherpan Nature Reserve, Elands Bay, Aurora, Redelinghuys and Verlorenvlei, the Piekenierskloof Mountain Resort, Citrusdal, Eendekuil, Porterville, Piketberg, Wittewater and Goedverwacht – covering an area that stretches from the Berg River to the start of the Cederberg Mountains.
The Scenic Route begins in Malmesbury and includes Riebeek Valley, Hopefield, Koringberg, Moorreesburg, Yzerfontein and Darling.
The Berg Route starts in Velddrif and follows a course through Laaiplek, Port Owen, Dwarskersbos, Rocherpan Nature Reserve, Elands Bay, Aurora, Redelinghuys and Verlorenvlei, the Piekenierskloof Mountain Resort, Citrusdal, Eendekuil, Porterville, Piketberg, Wittewater and Goedverwacht – covering an area that stretches from the Berg River to the start of the Cederberg Mountains.
Departure dates: Daily

Pick up: ± 08h30 … totally flexible to your wishes

Drop off: ± 18h00

Duration of tour: Full day tour

Pax: Depends on your group size as these are private tours.

Vehicle: Luxury Minivan or similar

Languages available: English – other languages available at extra cost on request
2019/ 2020 Rates:

1 adult @ R 5 200 pp
2 adults @ R 2 800 pp
3 adults @ R 2 000 pp
4 adults @ R 1 700 pp
5-8 adults @ R 1 500 pp
9-13 adults @ R 1 400 pp
(valid until 31/10/2020)

For groups larger, please enquire for special prices

Rate – child under 12 years R 300 pp
Included:  West Coast National Park and Fossil Park entrance fees
Excluded:  Lunch and items of a personal nature.
We really appreciate our clients feedback on their African Blue experience as we are constantly striving to improve our service levels and selection of tour and safari experiences.
Email Testimonial
Reviewed September 2017
Hi David,
I don't use Trip advisor but wanted to thank you for organising a great day out with Matthew and Josh. The West Coast was even better than we expected and Matthew managed to find some wildflowers for us, which was a bonus. The beaches were incredible and the National Park a real treat.
Matthew was a great host and I am sure Josh will make an excellent guide too.
Thanks again and we hope to use your services in the future.
Kind regards
Jane and Keith Martin
"Amazing Tour around Cape Town"
5 of 5 stars
Reviewed September 2016
We booked 3 days personalized trips around Cape Town with African Blue Tours. Our guide, Duncan, made the trip simply marvelous. Our original 3 day itinerary was changed a little bit to suit the weather conditions which worked completely to our favour. Duncan was very knowledgeable, readily answered all our questions and enriched us with his valuable insights of the neighbourhood. He ensured we were comfortable and planned the trip to our pace and likes. He also put in some extra effort to ensure we experienced the most beautiful sunset along False Bay.
Highly recommended by us !