In 1580 Sir Francis Drake said the Cape of Good Hope was the "fairest cape we saw in the whole circumference of the earth", who are we to argue?
It can get a little windy, but standing on the Peninsula imagining the expanse of ocean that stretches away from you all the way to Antarctica, it's easy see why the Private Cape Peninsula Tour is easily our most popular tour and one that imprints itself on the minds of our visitors.
The breathtaking views of Clifton and Camps Bay as we head down the Cape Peninsula.
Take a boat ride to Seal Island from Mariner's Wharf (own account)
A scenic drive along the world famous Chapman's Peak Drive. (if open)
Visit Simon's Town and the African Penguins at the Boulders Penguin Colony.
The Cape Point Nature Reserve and view the tip of Africa.
Venture to the Cape of Good Hope.
End the day off at the Kirstenbosch Botanical Gardens (time permitting and own account)
.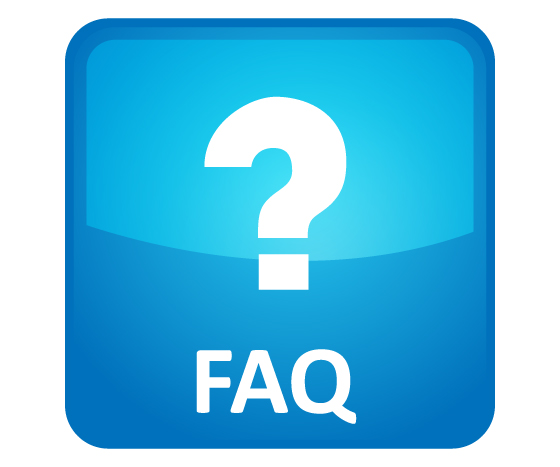 Our journey to the Cape Peninsula takes us along the scenic Atlantic seaboard, passing the pristine soft white sand beaches of Clifton and Camps Bay, with the 12 Apostles rising above the chilly blue Atlantic Ocean below. There is no doubt the coast of the Cape Peninsula offers magnificent scenery with its great biodiversity. We arrive at the quaint fishing village of Hout Bay with its imposing Sentinel. A chance to enjoy a boat ride out to Seal Island (own account) or shop for souvenirs at the craft market on the quayside.
Our tour continues over Chapman's Peak which offers amazing photo opportunities, and onto the Cape of Good Hope Nature Reserve, a great example of how the land once was many hundreds of years ago in its virgin state of Cape Fynbos. If lucky you may spot some small buck, numerous birds, the Cape Mountain Zebra, Eland and of course the mischievous baboons. Enjoy lunch (own account) at a restaurant overlooking False Bay. Take the funicular (own account) or the footpath for a 10 minute walk up to the old Cape Point lighthouse to see the "meeting" of the Atlantic and Indian Oceans.
We visit Boulders Penguin Colony before passing through Simons Town and time permitting to our last stop of the day at Kirstenbosch Botanical Gardens (own account). With the sun setting over the tall peaks of Table Mountain the last rays sparkle on the trees and flowers, and offer a fitting end to a day filled with all the Cape has to offer.
Please Note: 
The Private Cape Peninsula Tour is not available on the 10th March 2019 due to the Cape Town Cycle Tour.
This Private Cape Peninsula Tour  is not available on the 20 April 2019 due to the Two Oceans Marathon.
Departure dates: Daily

Pick up: ± 08h15…totally flexible to your time

Drop off: ± 18h00

Duration of tour: Full day tour

Pax: Depends on your group size as these are private tours.

Vehicle: Luxury minivan or similar

Languages available: English
2019 / 2020 Rates:

1 adult @ R 4 500 pp
2 adults @ R 2 600 pp
3 adults @ R 2 000 pp
4 adults @ R 1 700 pp
5-8 adults @ R 1 600 pp
9-13 adults @ R 1 300 pp
(valid until 31/10/2020)

For groups larger, please enquire for special prices

Rate – children under 12 years @ R 300 pp
Included: Cape Point and Boulders entrances, Chapman's Peak toll.
Excluded: Lunch, Seal Island Boat Cruise @ R 80 – R 100 pp, Cape Point Funicular @ R 70 pp, Kirstenbosch Botanical Garden @R 70 pp
We really appreciate our clients feedback on their African Blue experience as we are constantly striving to improve our service levels and selection of tour and safari experiences.
"Brilliant , highly recommended! "
5 of 5 stars
Reviewed 15 July 2016
We booked this before we left on holiday and I would highly recommend it.We were two families of four adults and two 15yr old girls.
We are hiring a car tomorrow to travel down the garden route but for out time in Capetown we chose to get a tour.
Matt our guide was very prompt and collected us as arranged at 08.30.The day was misty so he suggested changing the tour a bit so the mist wouldn't affect our viewing. He was very courteous at all times and had the ability to move us on when needed without us ever feeling rushed.His knowledge of the history and geography was unbelievable. He was very sensitive to all the communities we passed through.
We had wine tasting , loved Simon Sig and had to buy some wine and bubbles! We went to Boulder to see penguins! Simonstown, Muizenburgh, Cape point for lunch, Hout Bay. It was amazing so much to see and do. Matt was brilliant and I would recommend this company to anyone planning a trip here. We also managed to see Baboons and a very large elk!
"Private Cape Peninsula tour with African Blue Tours"
5 of 5 stars
Reviewed 11 January 2015
Dear David!
For 10 years ago we discovered your travel agency "African blue tours" and we decided to take your excursion when we shall visit South Africa.
In December 2014 the time arrived and we book a private trip with you to Cap Peninsula..
I must say that everything was fantastisc, you was a perfect guide, showed to us wonderfull places, and stayed there how long time we wanted!!!
We can never forgott this day and this remain to us one of most amazing excursion that we ever did.
You agreed to drive the way we have prefered.
We were safe in your Mercedes car, and you drived carefully and stoped on the way when we wanted to see something special.
We must say that just from beggining we feel that we are thinking on the same way.
You are an open person, who knows a lot of things and wanted to share with us! Thank you David, thank you African Blue tour!

The only thing that we regret is that South Africa, you, and your travel agency, is toooo long away from Sweden!!
"Fantastic Private Tour"
5 of 5 starsReviewed
15 May 2015
I booked the Cape Peninsular tour from the UK on the internet but decided to take David's offer of a private tour upgrade at a reasonable price.
Our guide Duncan was absolutely brilliant. Very knowledgeable on South African history, local landmarks, the wildlife and plants etc. We asked LOTS of questions but Duncan was great at answering and made us feel comfortable all day long.
The beauty of the private tour was we could adapt and spend more time at attractions we liked such as Boulders Beach and Cape Point rather than be slowed down by the group. The vehicle was still the spacious big mini bus.
Highly recommend.
"Excellent Private Day Cape Tour"
5 of 5 January 2017
We booked African Blue for our private Cape tour largely based on reading trip advisor reviews and are very glad we did. Our tour guide Duncan did an excellent job of tailoring the trip to our preferences, rearranging the order of the tour based on the weather and providing a ton of information and stories. We highly recommend hiking from the Cape of Good Hope to Cape Point a breathtaking.
"Amazing & fun Cape Peninsula tour"
5 of 5 stars
Reviewed 13 November 2014
We had such a fun day exploring the Cape Peninsula with our guide, Duncan! It was our fist time to Cape Town, and we were celebrating our honeymoon—so we ended up going with a full-day private tour and loved the more personalized experience. Duncan was super knowledgable about everything, and had a particularly good eye for spotting wildlife. And he was really fun to spend the day with, too! He knew lots of little side stories and anecdotes about each place we went, and was really nice about stopping for pictures and taking photos of my husband and I in each place. Since we did the private tour we were able to spend a little extra time in the areas that most interested us—like swimming with the penguins at Boulder beach! Definitely a highlight of the day! Duncan shared a lot of fun local facts and recommendations that we used the rest of our time in Cape Town, too. Would absolutely recommend African Blue for a really thorough and fun way to see ALOT of the Cape in just one day! It was awesome!
"Outstanding Cape of Good Hope private day tour"
5 of 5 stars Reviewed 10 April 2015
We worked with David to put together a private all day tour to the Cape of Good Hope. David worked out a great itinerary that touched all of the typical Cape attractions. We decided to go with the private tour becasue of the flexibility it offered for a relatively small premium in price. Our driver, Duncan, was great. He got us everywhere we wanted to go and stayed late with us so we could see the botanical gardens. David contacted us a few days before the tour and we agreed to switch the dates because the weather on our original date was questionable. We had great weather as a result and David's commitment to service should be noted. I recommend both African Blue and our driver Duncan.