The Private Cape Winelands Tour is one of our most popular and customisable tours, affording visitors an opportunity to see our stunning countryside, enjoy our yummy wines, visit historic estates, quaint villages and take in the grandeur of one of the photogenic regions South Africa has to offer.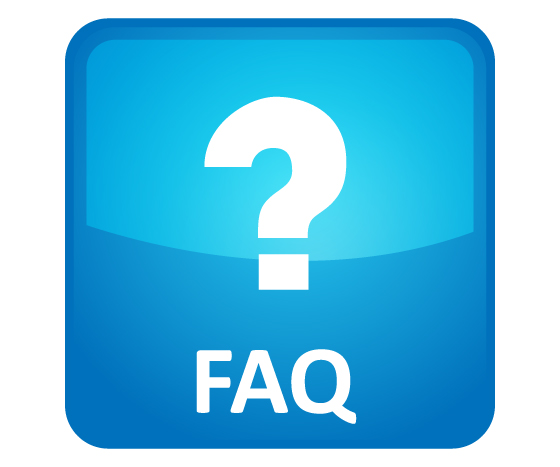 On the spectacular Private Cape Winelands tour, you will be personally introduced to our fantastic Cape wines which our passionate wine makers have been perfecting for over 350 years. Your guide will enjoy the privilege of tailoring the day to suit your own preferences, choosing from a variety of wine routes including Durbanville, Paarl, Wellington, Franschoek and Stellenbosch to name a few. The choices are seemingly endless with the full spectrum of wine on offer from your easy drinking whites to full bodied reds, sweet wines to Methode Cap Classique and with your guide's local knowledge of the area you can sit back and relax on a fun day out that you soon won't forget.
If you don't wish to taste wine all day long, you can spend your time strolling through some of the most romantic little towns, market streets, art galleries, vintage car collections and grand gables of Cape Dutch architecture that really gives the Cape Winelands their iconic character. Hear the history of these centuries old locations and possibly visit the prison gates where Nelson Mandela took his first steps to freedom. For the more adventurous you can also sample some of our fine brandy, craft beer, grappa, olive oils, artisan fine chocolates and even biltong!
We then head back to Cape Town with some amazing photos and fond memories.
Please note:
No wine tasting for persons under 18 years.
Departure dates: Daily

Pick up: ± 08h15…totally flexible to your wishes

Drop off: ± 18h00

Duration of tour: Full day tour

Pax: Depends on your group size as these are private tours.

Vehicle: Luxury minivan or similar

Languages available: English
2019/2020 Rates:

1 adult @ R 4 300 pp
2 adults @ R 2 400 pp
3 adults @ R 1 800 pp
4 adults @ R 1 550 pp
5-8 adults @ R 1 300 pp
9-13 adults @ R 1 150 pp
(valid until 31/10/2020)

For larger groups, please enquire for special prices.

Rate – children under 12 years R 300 pp.

No wine tasting under 18 years
Included: 3 to 4 wine tastings (time permitting), a pairing experience and cellar tour.
Excluded:  Lunch and extra activities, museums etc
We really appreciate our clients feedback on their African Blue experience as we are constantly striving to improve our service levels and selection of tour and safari experiences.
"Amazing Private Tour of the †Winelands‡!"
5 of 5 stars
Reviewed 27 May 2015
We had planned to drive ourselves through the Winelands, but after randomly meeting David and his wife, Michelle, we had a new plan. Two days later we found ourselves on a private tour of the Cape Town Winelands with David and Michelle along for the fun! Duncan had the honor of being our driver. At one winery we met the winemaker and stopped in on his crew as they were busy labeling and boxing the bottles. Definitely not something we would have been able to do without David and his network. Many thanks to David and Michelle for a wonderful time!!
"Intimate Cape Wine Tour"
5 of 5 stars
Reviewed 20 Sep 2017
My family and I went on a perfect little wine tour organized by African Blue while we were on holiday in Capetown from the USA in January. I wanted to be sure to leave a review here as the summer is now approaching again. If you are considering which tour company to go with for a sweet wine tour, go with African Blue. They were so accommodating, knowledgeable and SO friendly! Our driver, Duncan, did an outstanding job! He took us to some signature wineries on our tour including Vergenoegd to see the duck parade! Such fun. At the end of our tour, Duncan successfully retrieved a lost cell phone from one of our party (it happens, it's a wine tour!). Please be sure to check out African Blue for any of your tour wishes….they will make it happen!
"Terrific Tour Company and Tour Guide"
5 of 5
Reviewed 28 November 2016
My adult daughter and I took two different tours with African Blue Day Tours. The first was an all day group tour of Cape Peninsula and the second tour was a private Cape Winelands Tour.
Both tours were excellent. Everything from the online registration, tour instructions, vehicle condition and how the tours were conducted was highly professional. Our guide Duncan was friendly, engaging and very knowledgeable. Because our Cape Peninsula tour was on a Sunday he altered the order of the route so that we missed the crowds at Cape of Good Hope. We waited in a queue of only 2 cars when we arrived – when we left the queue was at least 30 minutes long! We really appreciated that African Blue/Duncan made sure we maximized our time seeing the sights vs waiting in lines.
Duncan customized our Winelands tour based on a brief discussion of the types of wines/wine estates we were most interested in seeing. He did a great job selecting estates that were different from each other and Duncan's knowledge of the area and the history of the estates made the tour especially enjoyable.
I would highly recommend African Blue Day Tours – and our guide Duncan to anyone looking for a high quality tour experience!
"Private Tour Cape Winelands"
5 of 5 stars
Reviewed 10 Nov 2016
African Blue Tours surpassed all my expectations. The whole day was without question First Class! A wonderful experience for tourists and locals alike.
I live in Cape Town and have been to the Winelands many times but decided when I had three visitors from UK in October to book a wine tour and enjoy it with my guests.
Starting at Vergenoegd for the Duck Parade, we went on to Vergelegen,Simonsig and Delaire three of my own personal favourites as well as Bartinney and Marianne.
Matthew booked Rocca Restaurant, Franschoek for lunch. Perfect choice the views are stunning!
We had a walk through Franschoek and drove to Victor Verster prison (now Drakenstein Correctional Centre) to see the statue of Nelson Mandela. My guests were not aware that this was Nelson Mandela's last prison "home" and were very interested in the history surrounding this great man.
Matthew our guide was amazing. He was knowledgeable, easy going and very accommodating going beyond the call of duty to make it a truly unforgettable day.
David, thank you too for your professionalism and prompt response to all my emails and enquiries regarding booking future tours.
"100 Percent Perfect Wineland tour"
5 of 5 stars
Reviewed 7 October 2015
We booked this tour online about a week and a half ago with no problems. That may be partly due to this not being the height of the tourist season. Our guide (Mathew) always had a smile and a nice comment. He was able to walk two novice wine tasters through the day without fail. Also, being that he provides many different tours, he was able to answer all of our wide-ranging questions. Mathew took us to many wonderful places including several vineyards of varying types, a beautiful lunch overlooking a valley of vineyards, and a couple of small towns where we could buy gifts for back home. While there was so much to see and do, Mathew never had us in a rush and we always seem to have more time. While I'm sure a group setting would be pretty fun, our private tour was catered perfectly for us (and we had no clue what we wanted to do when we set out in the morning).
"Great †tour‡ of †winelands‡ with Duncan"
5 of 5 stars
Reviewed 23 February 2017
My husband and I took a full day private tour of the winelands with Duncan. Duncan was great! He picked us up right on time from our hotel in Cape Town and, as a private tour, we were able to go to the places we wanted to throughout the day. We had a lot of fun and it was great not to have to worry about driving while doing wine tastings. Correspondence with David/African Blue was seamless – they were able to accommodate picking us up at our hotel in Cape Town and dropping us off at our next hotel in Franschhoek. Highly recommend this company! Thank you for making our trip so memorable!