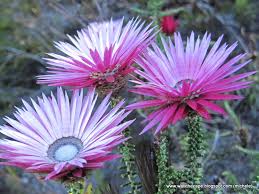 Hermanus Botanical Society Flower Festival
A fire burnt a large area of the Reserve in late December 2015, so it is most apt that the theme of this year's Show is Fynbos and Fire.
The floral regrowth in the Reserve promises to be spectacular and plants flowering after fire will be a prominent feature of the show.Visit the Hermanus Botanical Society Hall to see a wealth of floral exhibits providing information on the nature and benefits of fire in fynbos.
Over 300 labelled specimens will be on display. Superb photographs above the specimens will depict the power of plant growth through the blackened landscape.
Share This Story, Choose Your Platform!