From Cape Town to Knysna and back again, enjoy the mountainous vistas of the Klein Karoo, take in the sights of the lush Garden Route, search for the "Big Five" and other African animals of the bush, visit the tip of Africa at Cape Agulhas.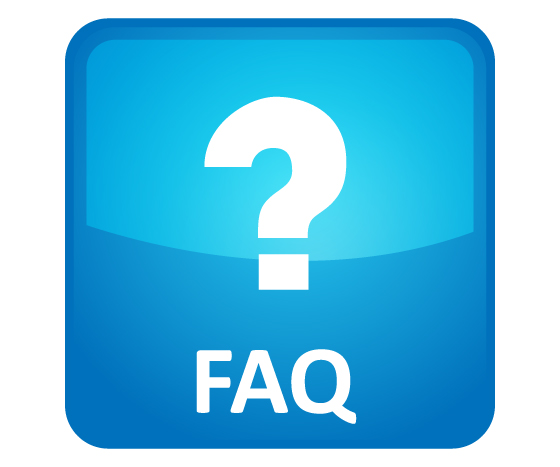 Duration: 5 Days | 4 Nights

Start Location: Cape Town

End Location: Cape Town

Pax.: 2 – 14 guests per vehicle

English departures: Jan 02, 09, 16, 23, 30 / Feb 06, 13, 20, 27/ March 06, 13, 20, 27 / April 03, 10, 17, 24/ May 01, 08, 15, 22, 29 / June 05, 12, 19, 26/ July 03, 10, 17, 24, 31 / Aug 07, 14, 21, 28/ Sept 04 ,11, 18, 25 / Oct 02, 09, 16, 23, 30

German departures: Jan 07, 14, 21, 28 / Feb 04, 11, 18, 25/ March 04, 11, 18, 25 / April 01, 08, 15, 22, 29 / May 06, 13, 20, 27 / June 03, 10, 17, 24 / July 01, 08, 15, 22, 29 / Aug 05, 12, 19, 26 / Sept 02, 09, 16, 23, 30 / Oct 07, 14, 21, 28

Departure Time: 07h30 to 08h15 from various hotels, Pre-departure letters to be sent to each guest's pick-up location a day prior collection

Languages: English and German
Other language tour guides available on request if booked on a private basis
Accommodation: 4 star Hotels and Private Game Lodges

Vehicle: Luxury Sedan or Minibus

Baggage Allowed: One suitcase and one shoulder bag

Tour Guide: Services of CATHSSETA registered tour guide throughout tour. Open safari vehicle game drives with FGASA accredited nature tour guide – where applicable

Visa / Passports: Not required

Optional Tours en-route: All excursions are inclusive
Included: 

⇒ Meals: 4 Breakfasts; 4 Dinners.
⇒ Entrance Fees: Cango Caves; Ostrich Farm; Sunset Knysna Oyster Cruise; Diaz Museum; Cape Agulhas Lighthouse & Museum; 2 Open safari vehicle game drives

Excluded:

⇒ Travel insurance, flights, airport transfers, porterage, 5 lunches, gratuities, visa fees and personal expenses
⇒ Sharing:

R 18 800 pp (valid until 31 October 2019)

⇒ Single:
R 21 000 pp (valid until 31 October 2019)

⇒ Children 7-11 years:
R 9 400 per child sharing with two adults (valid until 31 October 2019)

Please Note: Only one child permitted per two adults sharing and subject to availability at properties. Should you have two or more children or they are under 7 years of age, we can operate this package on a private basis. Please request quote.
For the next big adventure.
We really appreciate our clients feedback on their African Blue experience as we are constantly striving to improve our service levels and selection of tour and safari experiences.
"We were a group of 6 Australians that wanted to see some of the beauty of South Africa. We booked this 5 day tour with a wonderful young man, David, who was very knowledgeable and accommodating. We saw a lot through this particular tour and having a guide made it very easy. The accommodation was excellent and so was the restaurants chosen by David. We would recommend African Blue to anyone wishing to visit South Africa. Thank you David for putting up with us."
Hi Dave
Just a quick note to say we LOVED our tour! Everything was absolutely perfect – the other people were lovely and Angelo our guide/driver was amazing – he could not have been better! He was a great driver, very knowledgeable, amusing and just terribly nice and SO helpful. We had an amazing time and just thought you should know we loved every minute and it all went really smoothly. We will never forget it Ten out ten !
A huge Thank you and please pass these comments onto whoever Angelo works for as they need to know what a great guy he is – he was just perfect.
Thank you again!
"Cape Town & Magical Garden Route"
5 of 5 starsReviewed 30 January 2014
It's almost a year since we have seen David Smith of Africa Blue, and I still keep telling people about what a great time we had with him.
We had several experiences with him over a period of 6 days – all great!
Firstly, he got us the Robben Island Tour in the 'nick of time'. We had arrived by cruise ship and were late docking so, with military precision and a casual, yet efficient manner, he made sure we got there in time.
He guided us around Cape Town and Table Mountain. I like his style. He gives you enough information and enough time to yourself. Some guides just keep talking and nothing sinks in. He has a healthy balance.
A few days later, he collected us in Franschhoek and guided us for 5 days to various destinations and attractions on the "Garden Route".
Throughout this time, David had to deal with varying numbers of Aussies as some joined different parts of the activities. In total, there were 14 people.
All-in-all, a big "thank you". We thoroughly enjoyed every moment.

So you want to go on vacation, and would like someplace not too expensive, but adventurous and welcoming, relatively free of the hassles of over-touristed spots. Someplace you feel like you are getting your money's worth, and then some, rather than getting taken advantage of.
Go to South Africa. And do this tour. We had a wonderful tour guide (Heidi) who told us so much of the history and culture of South Africa, and was so much fun to be with. The garden route is beautiful, and each day was a different adventure, from the caves near Oudtshoorn to the lagoon at Knysna and the game lodge in Albertini. We are frequent travelers, and have not had such a wonderful time and felt such great value for our money as this tour.
Really, you will fall in love with South Africa.