The 4 star, malaria free, Aquila Private Game Reserve stands in an area of 4,500 hectares of Southern Karoo Highlands encapsulating breathtaking majestic mountains, rivers, valley's and kloofs. The land can be divided into three separate biomes – Fynbos, Renosterveldt and succulent Karoo.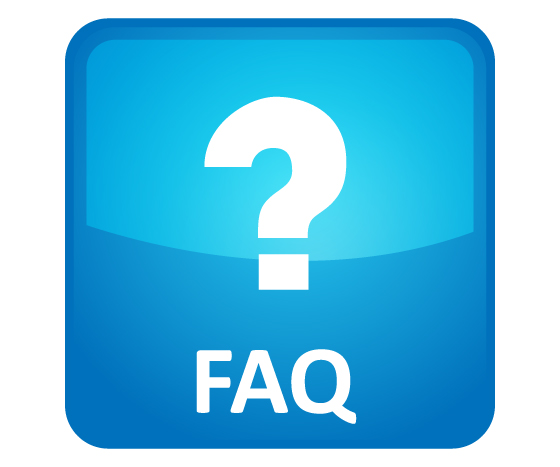 Duration: 1 Day

Start Location: Cape Town … if staying in Stellenbosch area then the meeting point will be Butterfly World near the Klapmuts for a collection around 07:30am.

End Location: Cape Town … if staying in Stellenbosch area then the drop off point will be Butterfly World near the Klapmuts for a collection around 4:30pm.

Departure: Daily on request

Departure Time: 05h45 to 07h00
Morning Safari: R 1990 pp (self-drive) – R 2930 pp (incl. transport) Horseback Safari:

R 2440 pp (self-drive) – R 3380 pp (incl. transport)

Quadbike Safari:

R 2810 pp (self-drive) – R 3750 pp (incl. transport)

Combo:

R 3420 pp (self-drive) – R 4360 pp (incl. transport)

Afternoon Safari:

R 1550 pp (self-drive) – R 2490 pp (incl. transport)

⇒ Children 4-11 years: Half price
⇒ Children under 4 years: Free of charge
Rates valid until 31/10/2020. Please enquire for peak period rates (20/12/2019 – 10/01/2020)

Included:

⇒ Standard return road transfers, welcome drink, buffet breakfast, game activity, buffet lunch.

Excluded:

⇒ Bar bill, soft drinks, gratuities, items of a personal nature.
Private Transfers:

Avoid spending up to 75 minutes in the vehicle collecting and dropping off other passengers around the city before and after your safari by upgrading to Private Transfers for a later start to the day! We will also only depart the reserve when it suits you (great pool to be enjoyed) and can head over the scenic Bainskloof Pass with some optional wine tasting along the way in either Wellington, Paarl or Stellenbosch.

Please enquire for rates and advise number of persons.
We really appreciate our clients feedback on their African Blue experience as we are constantly striving to improve our service levels and selection of tour and safari experiences.
"Best Aquila Safari we could have wished for"
5 of 5 stars
4 December 2018
I mean it. I booked the private afternoon tour. We could not have experienced a better day. First of all, Duncan was awesome, I highly recommend that you ask for him if you can. He's super knowledgeable and he has an Attenborough-esque voice/tone which makes talking about nature all the more captivating. He even offered me his binoculars as we were heading on the safari which ended up being extremely useful.
He took us to Stellenbosch which was beautiful. We also stopped for a bakery that had one of the best croissants i've ever had.
The Aquila safari itself was loads of fun, we were less than 1 meter away from the lions. We saw 4 of the Big 5 (we'll come back for you, elusive leopard). The elephants were majestic up close.
The food in the Aquila restaurant which is included is also spectacular, especially the ox.
The reserve is beautiful and would have loved to spend the day in the pool but the weather was cold. Overall, amazing day. Highly recommended!
My husband and I spent a very full day with Matthew as our guide. He picked us up at the guest house where we were staying at 7 a.m. and drove us to Aquila. We had a nice breakfast there and then boarded our safari truck with about ten other people. Had a super time and were able to see lions, rhinos, zebras, elephants, springboks up close! Our three hour safari was perfect for us as we did not want to do an overnight or multiple night safari. After lunch at Aquila, Matthew drove us to two wine farms, Warwick and Muratie, each very nice, and very different from each other. We did tastings at both and enjoyed the drive through the Stellenbosch area. Saw several baboons sitting on the guard rail of the road, watching us pass by! Matthew is a very fun guy, a safe driver and incredibly knowledgeable. Throughout the ride he pointed out sites of interest and enlightened us with his knowledge of South Africa, its history, culture and current events. Thank you, Matthew, for a terrific day! And thank you, David, for suggesting we combine the two tours by booking private transfers! It was great!
"What a service"
5 of 5 stars
5 March 2015
This was the best and easiest trip I've ever booked. I've been dying to go to Aquila and with just one call it was all organised just like that. David is a legend and made it super easy. He emailed straight away with all the details we needed and a really easy link to make a safe payment. Just super! Thanks Dave x
"We booked a 1 day Aquila Safari tour which was a great experience, we saw all of the Big Five. Although the reserve cannot be compared with a 'real' safari – the reserve was fenced, and also the lions were separated from the other animals – it was nice to see all the animals such close."
Check out some of our other Safaris