Cape Town is the oldest city in South Africa and has a rich cultural heritage dating back to over 300 years. It is a cosmopolitan city surrounded by some of the most beautiful landscape in the world. It also has the top 5 attractions that every person visiting South Africa should see. Cape Town is a cosmopolitan melting pot of society, a city alive with creativity, colour, sounds and tastes.
While walking through the city's streets and meeting its people, you will fall in love with its natural beauty, creative freedom and incredible spirit. Situated at the tip of Africa, the Mother City as she is fondly referred to, is the perfect location to base yourself for exploring the rest of the beautiful province of the Western Cape.
Things to do in Cape Town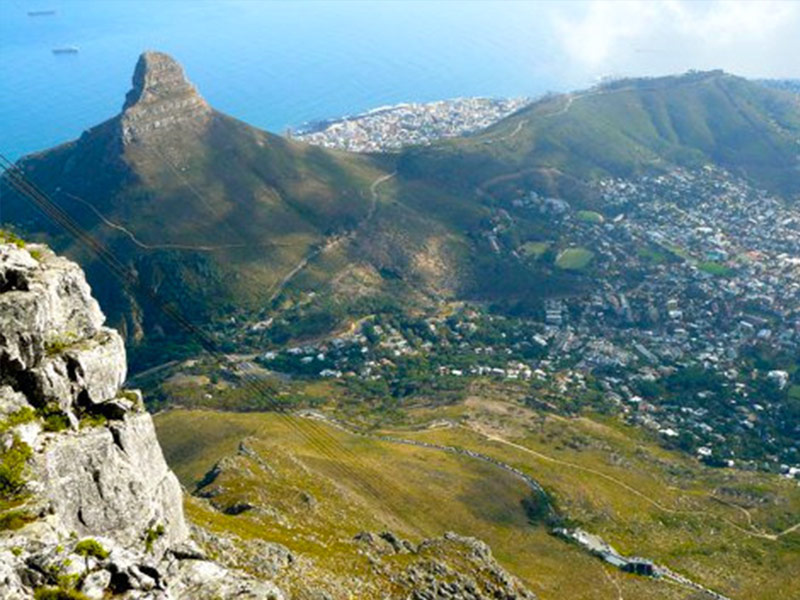 Mountain National Park creates a striking backdrop to the city, rising up from the sea and stretching all the away down to Cape Point. It is Cape Town's most precious asset and the only new 7 Wonder of Nature found in a city. Home to over 1 460 species of fynbos and daisies or rock hyrax, a small, fury, guinea-pig like animal whose closest living relative is the African elephant. It's been a protected area for over 100 years. The quickest way to explore this natural wonder is to head up via the table mountain aerial cableway, which have been running for over 80 years.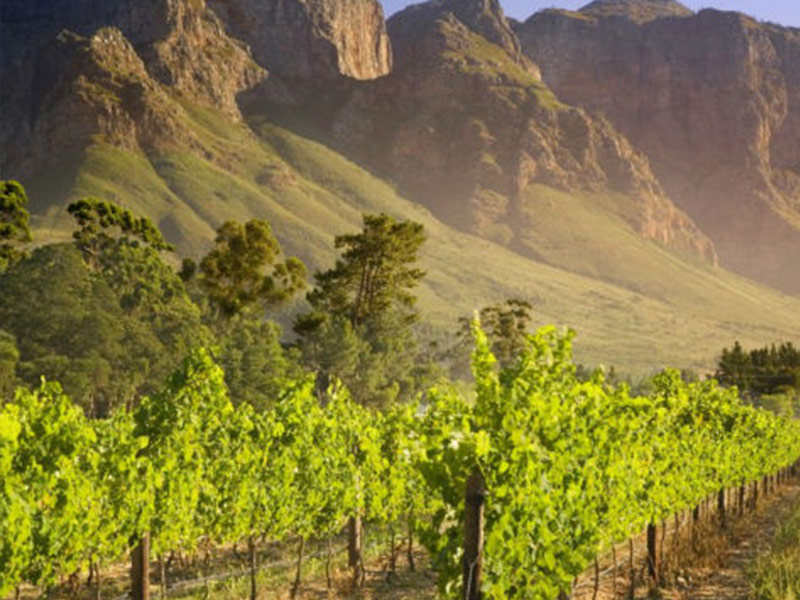 Taste some excellent wines
Breathtaking natural scenery, longstanding cultural heritage and world-class wine-producing estates characterise the Cape Winelands region, a tourist mecca that always ranks highly on visitors' itineraries, summer and winter alike. With its charm, culture, architectural heritage, wine and fruit farms, breathtaking scenery and many cycling and nature trails, why not book one of our wine tours here to experience this amazing region.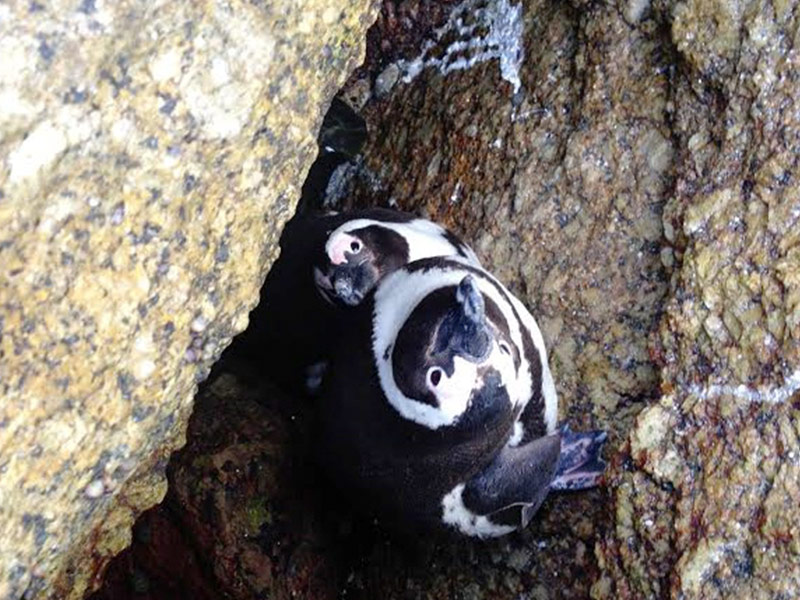 Swim with the African Penguins
At Boulders Beach just outside the naval village of Simons Town they have some very famous residents, the African Penguin. The penguins settled here around 1982 and are now a colony over 1000. They are also called the Jackass Penguins, because their calls resemble a donkeys bray. From this entrance gate there is a boardwalk along the entire beach with beautiful views. Take it all the way to Foxy Beach, where you can join the penguins in the water as they come in from the sea and walk up the beach. So arrive early and relax while these funny creatures stroll along the sand. You could even catch a wave with them.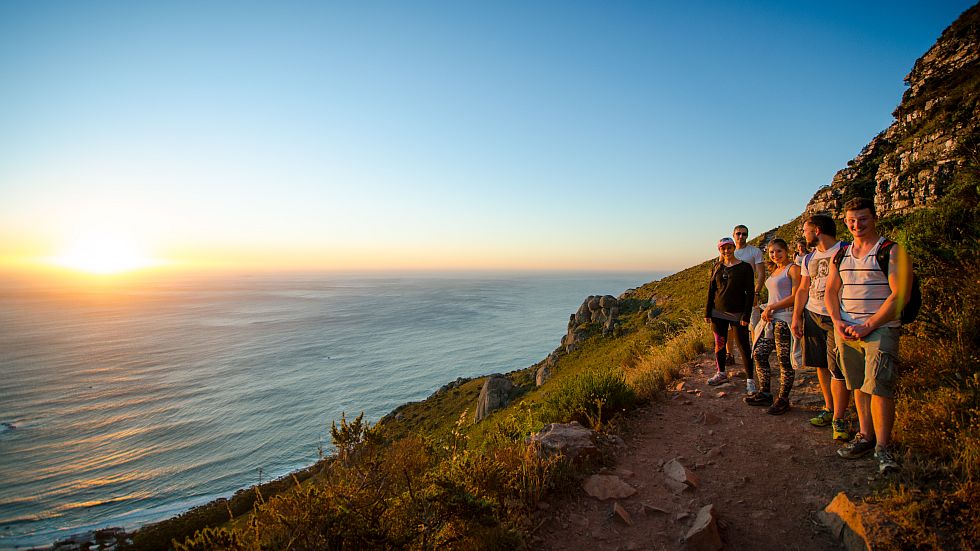 Full moon hike up Lions head
Take a walk on the wild side and put your hiking shoes on. Walking up Lion's head during the full moon, you will experience the best of both worlds with the sun setting over the sea and the moon rising over the mountains. We recommend you to bring some extra warm clothes a headlamp or torch, camera, backpack with food and drinks and of course friends to enjoy the adventure with. The walk to the summit should take approximately an hour and thirty minutes. Along the path you will find a series of chains and ladders to assist you as you scramble up a particularly steep section of rocky faces. Although these chains add an element of adventure, be cautious they are not suitable for young children and the elderly. Walkers with children are advised to take the more child-friendly alternate route around the chains.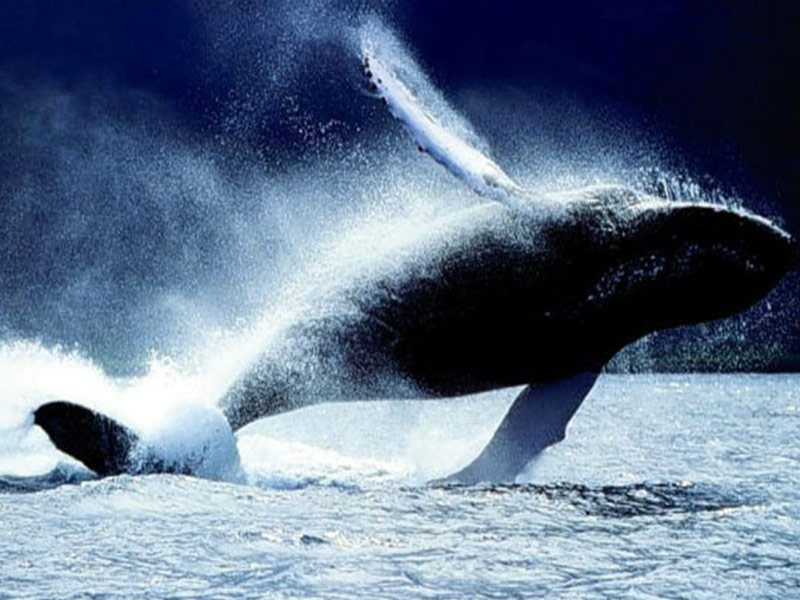 Whale watching in Hermanus
Each year Southern Right Whales frequent our waters after their long journey from Antarctica. The town of Hermanus is rated as offering the best land-based whale watching in the world. Here you can walk along the cliffs viewing these giants of the deep. The best time to view this spectacle on our private Hermanus Whale & Wine Tour is during whale season from July to November.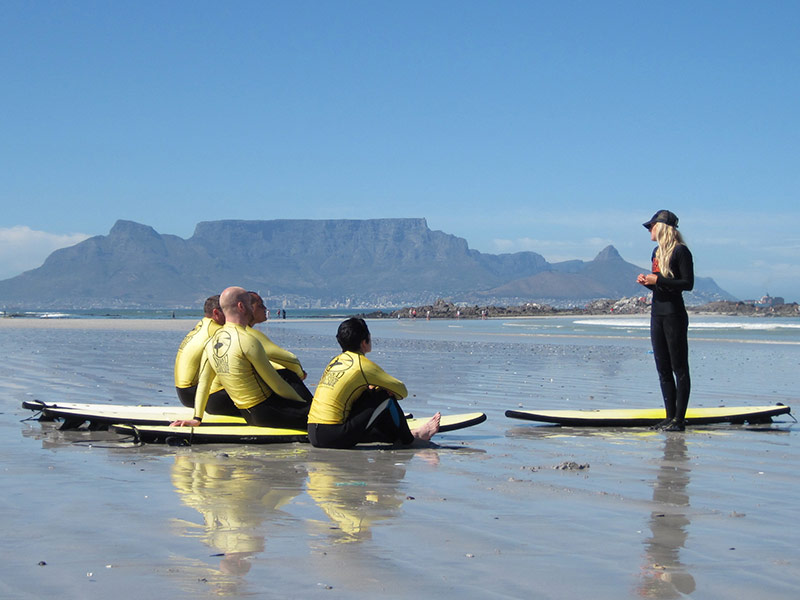 Never surfed before? Well this is your chance. The surrounding beaches of Cape town provide waves for every stage of surfer. Take some surfing lessons with the No 1 mobile surf school of Cape Town and you certainly will have some fun.
Already an accomplished surfer and want to be taken to the best waves on any given day, book a surf guide to show you the way.
If it's your dream to soar like a bird, paragliding comes pretty close. There couldn't be a better place to experience the thrill than high above the beaches of Clifton and the Twelve Apostles. The closest take-off point to the city is on Signall hill. The weather is a very important factor to paraglide. Wind is not essential, but conditions are most suitable when it is blowing from 10-30km/h.
Things to Visit in Cape Town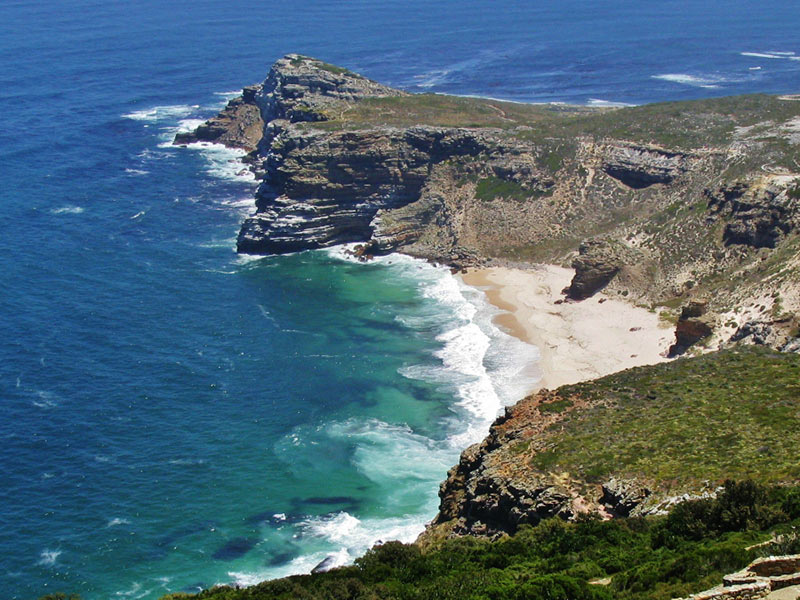 The Cape Peninsula has some of the world's most spectacular passes such as the Chapman's Peak drive giving you 180 degree views of the Atlantic Ocean. It also takes you through Hout Bay which has the best fish and chips in the world, Kommetjie which has fantastic surf breaks, Cape Point which is definitely not to be missed, Simons Town famous for its African Penguins. Kalk Bay perfect for antique and art lovers, St. James is for a relaxing day of swimming and Muizenberg as a blue flag beach which stretches over 40km. Join either of our Cape Peninsula tour options here to experience more.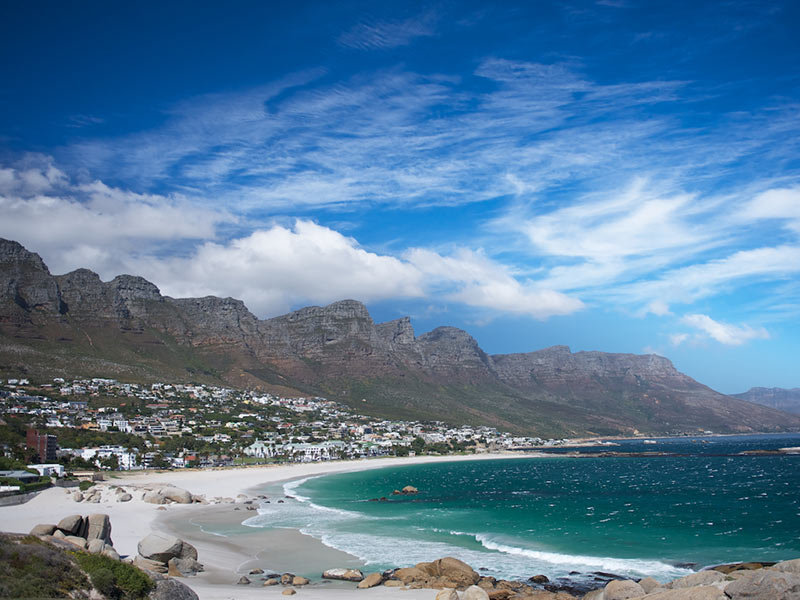 Clifton and Camps Bay are fashionable suburbs built up against the Twelve Apostle Mountain Range. Home to Millionaire's Row, fashionable Clifton is known as Cape Town's St. Tropez. With it's four beaches it attracts every kind of visitor. These can be accessed by steep steps and are safe for swimming, but be warned the Atlantic waters are chilly all year around. Head south from the beaches of Clifton and you'll discover the chic suburb of Camps Bay. On the main boulevard, Victoria Road, you'll find funky restaurants, trendy pubs, and bucket-and-spade shops on one side, and a palm-fringed beach on the other. Here it's all about to see and be seen.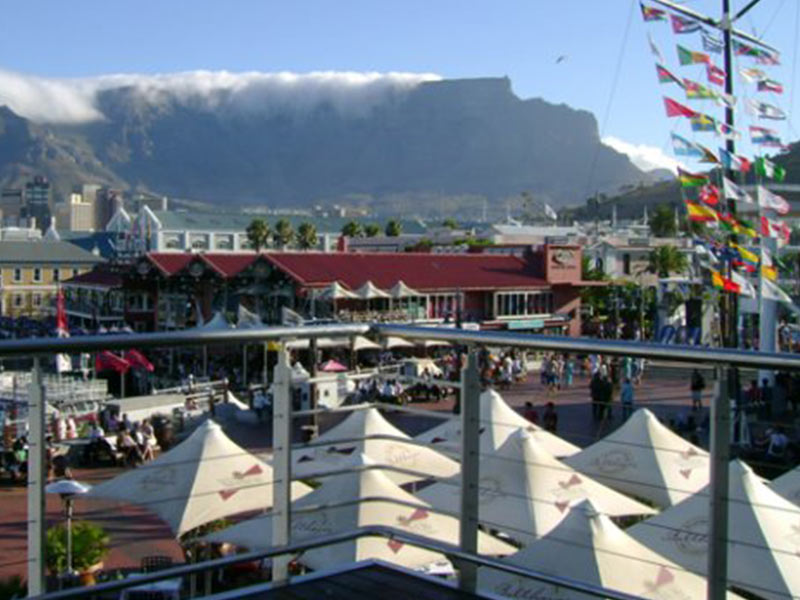 Whether you're looking to go shopping, dine at top restaurants, party at local nightspots, visit tourist attractions and museums or investigate the city's historic harbour, you'll find it all here. The hotels and apartments at Victoria & Alfred Waterfront enjoy premiere luxury locations and include some of the best hotels in the city. Construction for this harbour began as early as 1860, when Prince Alfred tipped the first stones for the breakwater, hence the attraction's name: V&A after Queen Victoria of England and her youngest son Alfred.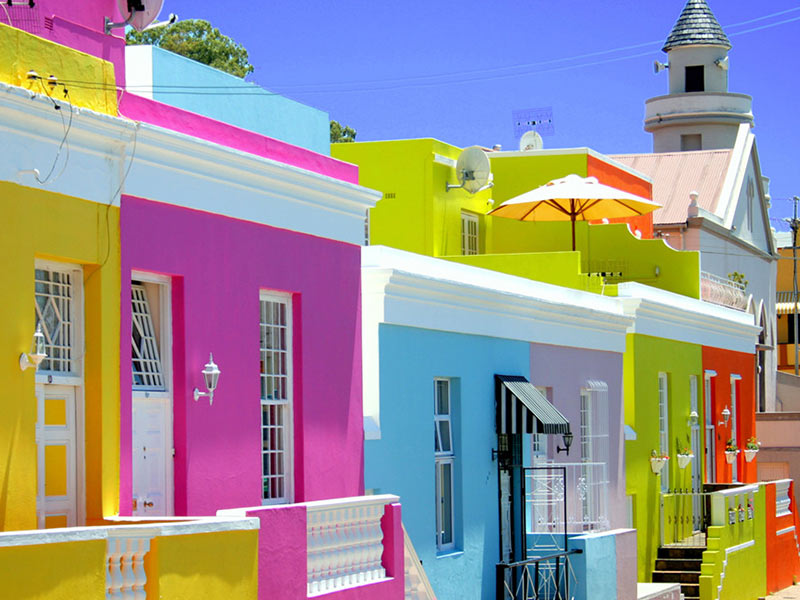 Known for its brightly coloured houses and situated at the foot of Signal Hill, Bo-Kaap is the spiritual home of the Cape's Muslim community. Follow Wale Street until you get to brightly painted Georgian terraces and narrow cobbled streets – now you're in the Bo-Kaap, one of Cape Town's most colourful suburbs. Bo-Kaap has a fascinating history. Many of the residents are descendants of slaves from Malaysia, Indonesia and various African countries, who were imported to the Cape of Good Hope by the Dutch during the 16th and 17th centuries. You can visit the Bo Kaap on either of our private City tour options available here.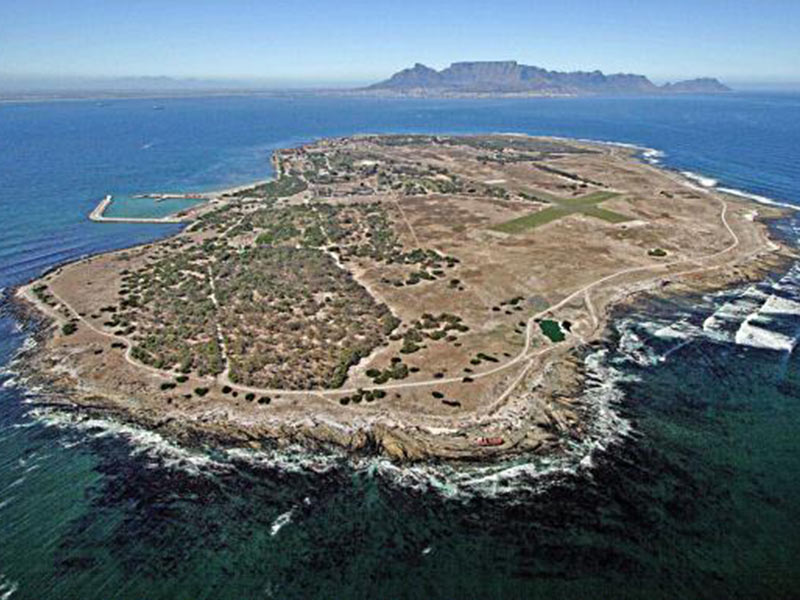 Robben Island is situated some 9km (5.5mi) offshore from Cape Town. Dubbed "Robben" ("the place of seals") by Dutch settlers, over the centuries has been used as a prison, a hospital, a mental institution, and a military base. It is most famous for being a political prison during apartheid, an era of racial segregation in South Africa, when many of South Africa's most prominent freedom fighters spent time here. Nelson Mandela spent 18 years of the 27 years he was imprisoned on the island.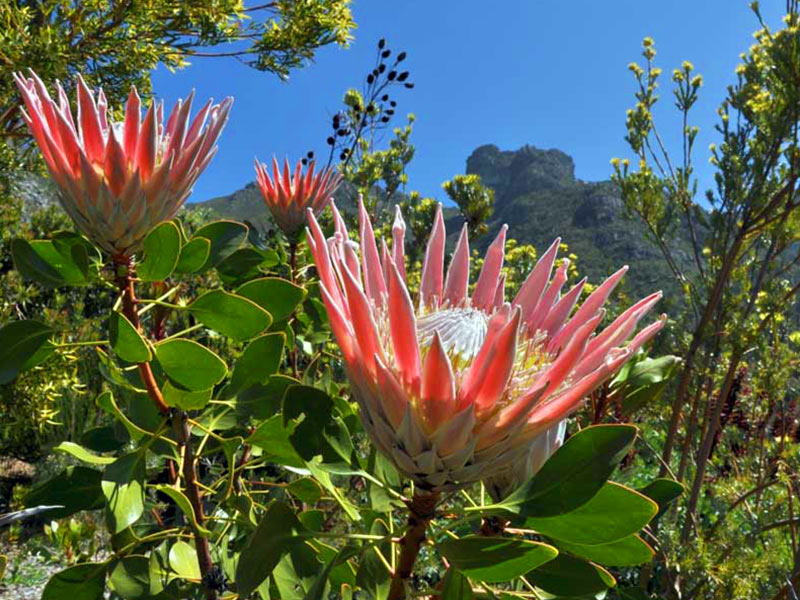 Kirstenbosch Botanical Gardens
Kirstenbosch is South Africa's world-famous national botanical garden, set against the backdrop of Table Mountain and Devil's Peak, and home to more than 22 000 indigenous plants. It was established in 1913 to protect the immense floral wealth of the Cape. The glass-topped conservatory is home to numerous plants, including an enormous baobab tree, from different South African habitats.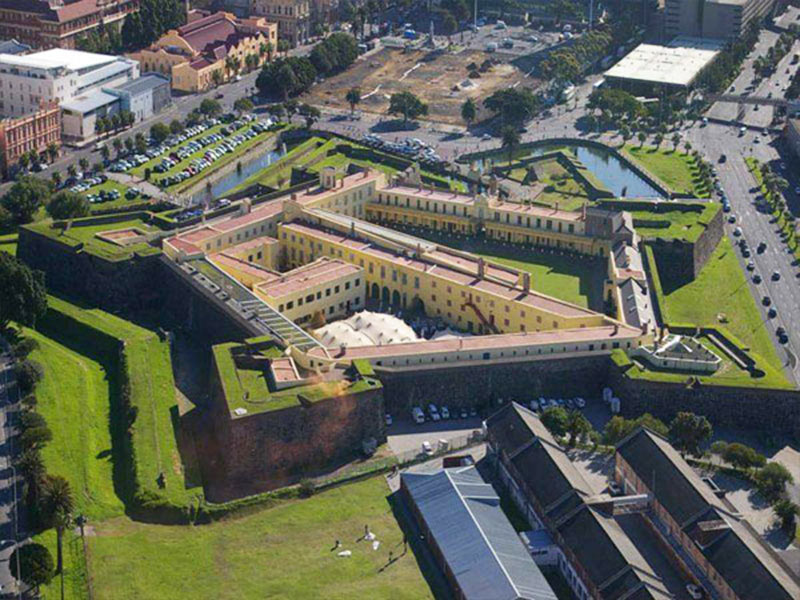 The Castle of Good Hope, the oldest building in South Africa, was once a fort, but today functions as a showcase of the Cape's early days.Built by Jan van Riebeeck and the Dutch East India Company, the building, which is an example of a "star fort", was completed in 1679. The building's 18th-century décor has been restored and it now functions as a popular museum.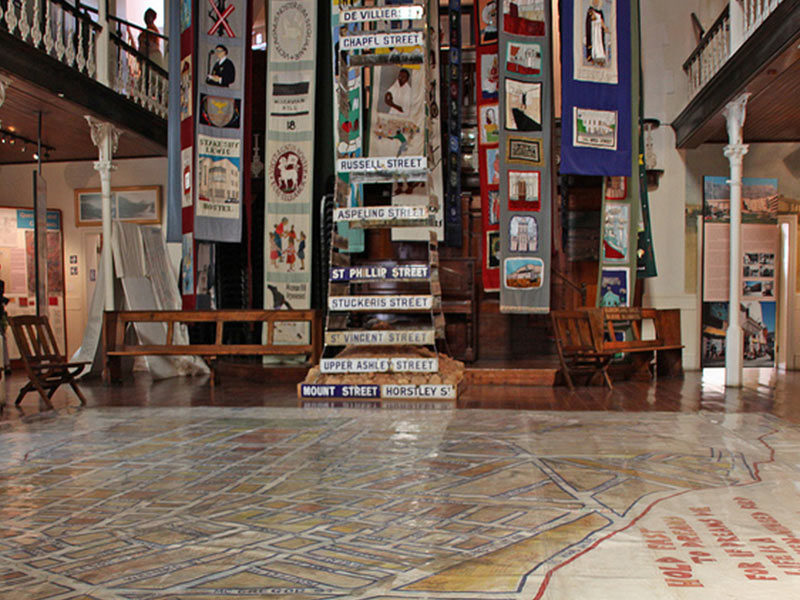 The District Six Museum revives the history of a vibrant community that was forcibly removed to the city's periphery during apartheid. In 1966 the National Party government declared District Six a "white group area" and moved thousands of residents (mostly coloured and black people) to the Cape Flats, where they had few facilities or means of making a living. All buildings except religious ones were demolished.