We'd love to have you for the whole day, but if you are a little short on time we can quickly whisk off to the Stellenbosch Wine Route for either a morning or afternoon winelands tour.
Wine tastings and pairing.
A visit to the historic town of Stellenbosh
Please note:
Stellenbosch is a 45 minute drive from Cape Town thus 1.5 hours of the 4 hour half day tour is taken up with the drive. If you don't absolutely need to visit the town of Stellenbosch, we do offer a half day Private Constantia Wine and Kirstenbosch tour, which will have you sipping some great wines only 15 minutes after leaving the city. This wine region has the oldest wine estate in the country, Groot Constantia, and the list of award winning wines goes on and on.
We don't stop for lunch on the half day winelands tour and no wine tasting permitted for anyone under 18 years.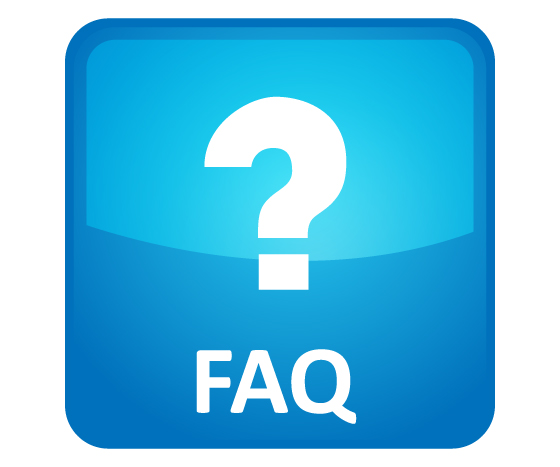 This half day winelands tour includes a wine tasting on the beautiful Stellenbosch Wine Route with a visit to the historic town of Stellenbosch with its picturesque white gabled Cape Dutch architecture. The pretty streets and quaint avenues are lined with old oak trees and the town boasts a large university with energetic students, offering a contrast to the old-world feel of the town.
If time permits, a second wine tasting can be enjoyed before heading back to your hotel.
Departure dates: Daily

Pick up: ± 08h15 or ± 13h45

Drop off: ± 12h45 or ± 18h00

Duration of tour: Duration ± 4 hours

Pax: Depends on your group size as these are private tours.

Vehicle: Luxury minivan or similar

Languages available: English

Included: 2 x wine tasting. Excluded: Lunch
2018 / 2019 Rates:

1 adult @ R 3 100 pp
2 adults @ R 1 700 pp
3 adults @ R 1 250 pp
4 adults @ R 1 100 pp
5-8 adults @ R 1 000 pp
9-13 adults @ R 900 pp
(valid until 31/10/2019)

For larger groups , please enquire for special prices

Rate – children under 12 years @ R 250 pp
No wine tasting under 18 years
We really appreciate our clients feedback on their African Blue experience as we are constantly striving to improve our service levels and selection of tour and safari experiences.
"Did several trips with African Blue Tours. Highly Recommended!"
5 of 5 stars
Reviewed 11 December 2011
We did several trips with African Blue Tours between February and October 2011:
– Kruger Park (February)
– 2-Day Kruger Wildlife Safari
– Cape Town (March)
– Full Day Cape Peninsula
– Half Day Morning City Tour
– Half Day Afternoon Winelands Tour
– Hermanus (October)
– Whale watching
We booked the first trip with David. Everything was very well organized and professional therefore we decided to book again with David for the following trips and everything was perfect again.
We really had a great South African experience. African Blue Tours took care of everything.
The above tours are a must if you have never been to South Africa.
Enjoy South Africa with African Blue Tours!
"100 Percent Perfect Wineland tour"
5 of 5 stars
Reviewed 7 October 2015
We booked this tour online about a week and a half ago with no problems. That may be partly due to this not being the height of the tourist season. Our guide (Mathew) always had a smile and a nice comment. He was able to walk two novice wine tasters through the day without fail. Also, being that he provides many different tours, he was able to answer all of our wide-ranging questions. Mathew took us to many wonderful places including several vineyards of varying types, a beautiful lunch overlooking a valley of vineyards, and a couple of small towns where we could buy gifts for back home. While there was so much to see and do, Mathew never had us in a rush and we always seem to have more time. While I'm sure a group setting would be pretty fun, our private tour was catered perfectly for us (and we had no clue what we wanted to do when we set out in the morning).
"Excellent Tour Operator"
5 of 5 starsReviewed
7 November 2014
David Smith was a pleasure to deal with on arranging our 3 tours. We did the Township Tour – an absolute must, Robben Island and a half day in the wine country. It was comforting to know that we had arranged all this with David before we left home.Our guide for the Township Tour was a native of Langa Township. His name was Ludumo Dwaha and he was just fantastic! He gave us such and insight and you could tell how easily he was connecting with the people who invited us into their homes and kindergarten, He also gave us great demos of the click sounds in the Xhosa language. Ludumo came to our hotel in a timely fashion and we had a great morning. If there is one tour that one must book in Capetown, this is the one! Ludumo also had our Robben Island tickets for the afternoon and showed us where to get the boat. Robben Island was very interesting but if you have a weak stomach, avoid the boat.
It is still very important to see if you can get there.
The next day we did a half day tour of Stellenbosch and the wine country with none other than David himself and his lovely wife, Michelle, who went to the university in Stellenbosch.
The town was quaint and Michelle filled us in on the university.
We are not wine drinkers at all but it was worth it to see the beautiful vineyards and landscapes. We did appreciate that David took us to a very unique and beautiful winery called Muratie and if you love wine, you must go there.

I highly recommend African Blue Tours for your next trip to Capetown.
"Cape Town Tours"
5 of 5 starsReviewed 5 February 2013
We used African Blue Tours for arranging our Local Tours in Cape Town from 28th to 30th Jan'13 and we are extremely satisfied by the arrangments done and services provided.

The tours included – FD Cape Point Tour, FD Shark Cage Diving Tour, HD City & Table Mountain Tour and HD Wineland Tour… wish we had more time.

We strongly recommend African Blue Tours to anybody who is planning to visit South Africa and wants to have a smooth and hassle free holidays.

Special thanks to David and Julia for being so prompt with their responses and for the services provided.

Keep up the good work guyz.