The Private Cape Peninsula and Stellenbosch tour is the perfect option for those with only one day available, yet want to visit both the Stellenbosch wine region and beautiful Cape Peninsula.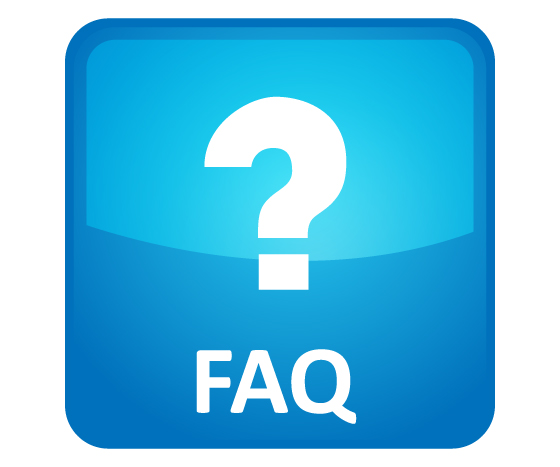 Cape of Good Hope Nature Reserve
Simon's Town & Boulders Penguin Colony
Chapman's Peak Drive – if open
Stellenbosch wine tasting and a visit to the historical town.
Please note:
The private Cape Peninsula & Stellenbosch tour is only recommended if you are on a very tight schedule as it is two full day tours packed together, the itinerary may be reversed if you wish. If you have the time available, we strongly suggest enjoying a more relaxing full day Cape Peninsula tour with a separate full day Cape Winelands tour.
If a visit to Stellenbosch is not as important as having more time to enjoy our yummy wines, then we suggest the Private Cape Peninsula & Wine tour with a tasting in the Constantia Valley which will ensure less time spent travelling.

This tour is not available on the 10th March 2019 due to the Cape Town Cycle Tour.
This tour is not available on the 20th April 2019 due to the Two Oceans Marathon.
We generally start with the Peninsula side of things (but can always start with the wine if you prefer) and drive along the coastal road through Clifton, Camps Bay, Llandudno, Hout Bay, and continue on via Chapman's Peak Drive which offers amazing views. The steep cliffs plunging into the icy Atlantic Ocean, and waves crashing against the rocks is an incredible sight. Then to the tip of Africa at the spectacular Cape Point Nature Reserve, followed by the Simons Town area to view the Boulders Penguin Colony.
A quick lunch is usually enjoyed along the False Bay coastline and as there is still some distance to cover your guide would prefer we "grab n go" with some fish & chips in Kalk Bay harbour or something else quick and easy.
We then follow Baden Powell drive into the historic town of Stellenbosch, otherwise know as the Eikestad (town of oaks) with its picturesque white gabled Cape Dutch architecture. The town boasts a large university with energetic students offering a contrast to the old-world feel of the town. Enjoy a wine tasting in one of the many impressive estates with a possible second estate visit (time permitting) before heading back into the City.
Departure dates: Daily

Pick up: ± 08h00…totally flexible to your time

Drop off: ± 18h00

Duration of tour: Full day tour

Vehicle: Luxury minivan or similar

Languages available: English
2019 / 2020 Rates:

1 adult @ R 4 900 pp
2 adults @ R 2 900 pp
3 adults @ R 2 200 pp
4 adults @ R 2 000 pp
5-8 adults @ R 1 650 pp
9-13 adults @ R 1 500 pp
(valid until 31/10/2020)

For groups larger, please enquire for special prices

Rate – children under 12 years @ R 300 pp.
No wine tasting under 18 years
Included:  Entrance into Boulders and Cape Point Nature Reserve, Chapman's Peak toll, 1 x wine tasting
Excluded:  Lunch, Cape Point funicular @ R70 pp
We really appreciate our clients feedback on their African Blue experience as we are constantly striving to improve our service levels and selection of tour and safari experiences.
"1 day private tour Cape Peninsula & Stellenbosch"
4 of 5 stars
Reviewed 17 July 2017
So many people had told me that the Cape Peninsula is a must when in Cape Town. My wife was also keen to visit at least one vineyard in Stellenbosch. I chose African Blue because of the reviews and David Smiths professionalism during a telephone conversation with him.
From the moment Matthew met us at out apartment at 8.30 through to the time he dropped us off at 5, it was a great day. The tour was customised to our needs. Our guide was par excellence, the minibus an 8 seater clean and comfortable, the countryside grand and stunning and the weather superb. There were so many highlights but he special moments for us were being at Cape of Good Hope and listening to Matthew tell us the history of the place and the wine tasting at a Stellenbosch vineyard. Our last last stop before heading back to Cape Town. home.
I highly recommend African Blue Tours and will be touring again with them when we return to SA
"Amazing"
5 of 5 stars
Reviewed 2 October 2015
Greatest service and gratest people. I booked the Cape duet private tour, pick up service and cape town city private tour afternoon with Duncan. Cape Point and the tast in stellenbosch there was fantastic, the african blue tour staff was avaible anytime for any ours request.
The last day we known David Smith, the boss .
We are very happy for the choice and if we will comeback to sudafrica we will comeback to african blue tours.
Thank you
"Excellent guided tour to Cape Peninsula and Stellenbosch!"
5 of 5 stars
Reviewed 02 November 2017
We took the Cape Peninsula and Stellenbosch tour with Joshua and had a great time. He was willing to answer ALL of my questions and was very knowledgeable about Cape Town and its surroundings. It was a very personal experience that felt like we were hanging out with a local for the day instead of a typical tour guide. I would highly recommend touring with this company.
"Cape Point and Stellenbosch day tour!"
5 of 5 stars
Reviewed 11 March 2016
We had a tight schedule whilst we were in Cape Town and looked for a company that would pack Cape Point and Stellenbosch in the one day. And African Blue provided this. We had Duncan as our guide for the day and he was great. His knowledge was exceptional – from the history, to the animals and fauna in the areas we visited. And he was a nice guy – easy to converse with and accommodating to our requests/needs, etc. We would have no hesitation in recommending this company again!