The Private Langa Township tour is conducted in a non-invasive and sustainable way, where you will experience a personal and authentic tour whilst bringing benefits to the local community. Gain insight into the different cultures and individuals that make up Langa, with their personal stories of struggles, hopes and achievements.
District Six Museum.
Meet various cultures and people of Langa township on a two hour walking tour with your own specialist guide.
Experience the warm hospitality of the locals in their own homes.
Please note:
Some of the venues may be closed on public holidays, Saturdays and Sundays.
As District Six Museum is closed on Sundays, we will replace with a visit to a local Langa church during morning service worship time.
This tour does NOT operate on the 25th & 26th December as we all as the 1st January.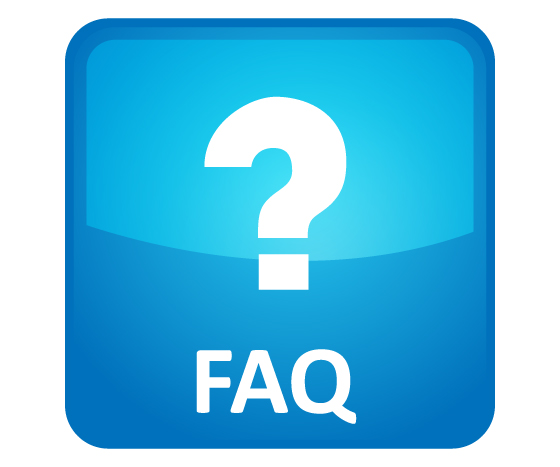 We start off with a drive through the former suburb of District Six (renamed Zonnebloem in the 1980's but the name never stuck for reasons your guide will explain). This lively quarter of Cape Town is South Africa's flagship example of how communities, religious congregations and whole families were torn apart by the cruel system of Apartheid and the passing into law of the Group Areas act in Parlaiment, a short distance away. A visit to the nearby District Six Museum will provide further insights into this diverse community and show how the spirit lives on in the memories of those families that called it home.
We then visit Langa, the oldest formal black township in Cape Town for a 2 hour walking tour of the community with your specialist guide. Visit the local market, an art & crafts centre, a crèche offering fun, and a safe haven for the local children and if time allows a traditional healer. Experience the locals warm hospitality as you are invited into their homes and hostels for a unique, personal insight into their daily lives.
You can combine your morning with the 1:00pm or 3:00pm tour of Robben Island (book and pay separately here and subject to availability) and have your guide drop you off at the Nelson Mandela Gateway building to board your ferry. Upon returning after roughly 3,5 hours, you can explore the bustling V&A Waterfront and maybe enjoy dinner before returning to your hotel via taxi in your own time.
Departure dates: Daily

Pick up: ± 08h15 or ± 12h45

Drop off: ± 13h45 or ± 18h00

Duration of tour: Duration 4 hours

Vehicle: Luxury Microbus / Luxury Mini Coach or similar
2018 / 2019 Rates:

1 adult @ R 3 200 pp
2 adults @ R 1 700 pp
3 adults @ R 1 300 pp
4 adults @ R 1 200 pp
5-8 adults @ R 1 000 pp
9-13 adults @ R 900 pp
(valid until 31/10/2019)

For larger groups, please enquire for special prices

Rate – children under 12 years R 250 pp
Included:  District Six Museum
Excluded: Lunch
We really appreciate our clients feedback on their African Blue experience as we are constantly striving to improve our service levels and selection of tour and safari experiences.
"family holiday"
5 of 5 stars
Reviewed 30/10/2016

We can't rate African Blue Tours highly enough!!! David, the owner of the company, was our extremely knowledgable, amiable and passionate tour guide.

He took our family of 5 on two private day trips, Cape Peninsula and District Six/Langa Township.
He managed to combine his vast knowledge of the area as a local with an easy ambience and attention to detail making our tours tailored to our wishes and seamless in management. But we had fun too!! And learnt so much.

The Cape Tour was fabulous, with personal touches such as providing cold water bottles, showing us where he surfed as a teenager, taking us to the non-tourist side of boulders beach, reserving us a great view lunch table at Cape Point restaurant, giving us a choice of wine estates, even keeping us calm as a wayward baboon came to check us for food whilst watching the ostriches!! All the while giving us snippets of local info, historical references and current political news.

The tour to District Six and Langa though was something else. He introduced us to a whole subject matter that we had very limited knowledge of previously, and it opened our eyes to the huge traumatic politics of apartheid in this area of SA.

David took us to the museum which was fascinating, and then a car tour of the area including the now very desolate district six and showed us with very precise knowledge where the old tracks and houses were, where the remaining churches and mosques fitted in.

David has a very good friend and working colleague, Odwa, a wonderful and clever 26yr old man who was brought up in Langa Township, and still lives there.
Odwa took us on a walking tour of the township, he reassured us of our safety and of our being very welcome, and that the local people would be very pleased to open up their homes and show us how they live. It blew our minds away seeing all the housing/shelters and what the township means to the people who dwell there. We visited the orphanage and saw the children's beautiful and fabulous welcoming dance. It was truly humbling.

Would thoroughly recommend taking your children there and meeting Odwa and hearing the story of Langa.

Visited October 2016
"District Six and †Langa‡ Township Tour"
5 of 5 stars
Reviewed 21 August 2015
David was always very prompt and concise when responding to my dad's pre booking emails. He helped arrange how it would be best for us to spend that particular day in Cape Town. About 2 weeks before our arrival in Cape Town, another tour guide of ours had a schedule conflict. David was more than happy to move our originally scheduled Wednesday tour to Monday to help us and the other tour guide out.
We were picked up on time by Matthew, bright and early. We first headed off to the remains of District 6. Along the way, he explained the history of the area. Our visit to the District 6 museum afterwards really brought our experience at the actual site there to life and gave us a clearer perspective.
When we arrived in Langa, we had a brief tour of the visitor center. Once our guide Odwa arrived, we started a walking tour. Odwa would walk and explain certain areas to us. Then we would hop in the van and head off to different areas of Langa for more sights and information. Odwa was fantastic! We were not apprehensive about visiting a township, but Odwa made it so welcoming and safe.
At the end of our day with African Blue, Matthew dropped us off at the Waterfront to catch our ferry to Robben Island. He gave us great directions where to board the ferry, and after he parked, he met us there to make certain we made it there okay. Matthew was not as engaging as some of our other tour guides, but he did a very good job and we saw everything we were promised. Odwa made our day very memorable too. All in all, a great morning of enlightenment!
"Peninsula Tour and Langa Township Tour"
5 of 5 stars
Reviewed 13 August 2016

Langa Township Tour: This was the highlight of our trip to Cape Town!!! David was our tour guide and picked us up from the hotel (myself and my 3 kids ages 6, 8 and 10). We visited the District 6 museum and learned a bit of the history of the area. Then we met up with a resident of the Langa Township who took us on a walking tour. This was incredible, eye opening, fabulous…once in a lifetime. My kids are still talking about it. Absolutely a MUST for everyone. I was a little concerned before we went about safety but as I quickly learned the township is incredibly safe, the people are very warm and inviting and our guide made us feel right at home, even teaching us some words in the local language so we could better greet the people. We visited several different types of houses there and is was incredibly impactful. I think this is a MUST do for a trip to Cape Town.

"Cape Town – Langa township and Robben Island"
5 of 5 stars
Reviewed 5 June 2016

We took a half day tour with Duncan to the Langa township and District Six Museum, followed by a trip to Robben Island. We really enjoyed the day and would definitely recommend African Blue Day Tours. The email communication with David was clear and quick. The day was perfectly organized and we learned a lot about the history of apartheid from Duncan and life in the township from our local guide Odwa who introduced us to local people in a natural and non-intrusive way. Afterwards, Duncan took us to the ferry to Robben Island. Thanks guys, for a perfect day! Julie and Michal