We think the Cape Peninsula deserves a whole day to see the sights, but if you are on more of an express visit, we do offer a Half day Cape Peninsula Tour (morning or afternoon)..
Enjoy the scenic views of the Atlantic Ocean.
Visit the famous Chapman's Peak Drive (if open).
Witness the "meeting place" of the two mighty oceans, the Atlantic and the Indian at Cape Point
View the African Penguin at Boulders Penguin Colony.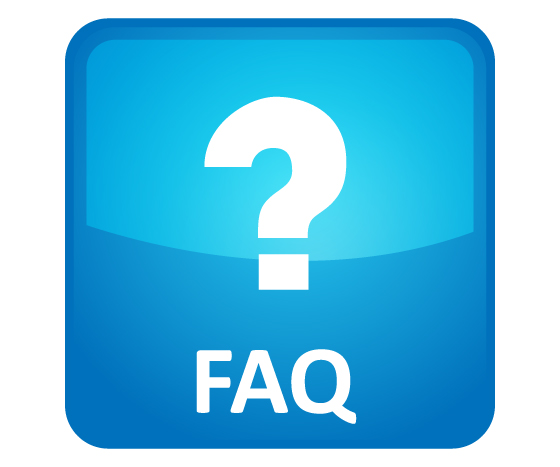 Enjoy the scenic views of the Atlantic Ocean en route to Hout Bay. Once a small fishing community, this has now grown a popular residential area yet the harbour still has a charm of days gone by. The tour continues over the famous Chapman's Peak drive (if open) with a dramatic drop on one side and a 200 meter rise on the other, this is considered one of the worlds most scenic drives. After a photo stop, we keep making our way south following the Atlantic coastline until we reach the tip of Africa at Cape Point.
Said to be the romantic meeting place of the two mighty oceans, the Atlantic and the Indian, it is one of the highlights of any visit to the Mother City, if not all of South Africa.
We return along the False Bay coastline and visit Boulders Penguin Colony to view the African Penguins, before passing through the naval base of Simons Town and ending the Cape Peninsula tour back at your hotel.
Please Note:
Cape Point is a 1.5 hour drive from the city (with no stops) so as you can imagine this tour is rather rushed, with not much time to enjoy the scenery as it flies by. Due to this, we strongly suggest the full day tour to those who have the time available.
This tour is not available on the 10th March 2019 due to the Cape Town Cycle Tour.
This tour is not available on the 20th April 2019 due to the Two Oceans Marathon.
Departure dates: Daily

Pick up: ± 08h15 or ± 13h45

Drop off: ± 12h45 or ± 18h00

Duration of tour: Duration ± 4 hours

Pax: Depends on your group size as these are private tours.

Vehicle: Luxury minivan or similar

Languages available: English
2018 / 2019 Rates:

1 adult @ R 3 500 pp
2 adults @ R 2 000 pp
3 adults @ R 1 600 pp
4 adults @ R 1 450 pp
5-8 adults @ R 1 250 pp
9-13 adults @ R 1 100 pp
(valid until 31/10/2019)

For larger groups , please enquire for special prices

Rate – child under 12 years R 250 pp
Included:  Cape Point and Boulders entrances, Chapmans Peak toll.
Excluded:  Cape Point funicular @  R70.00 pp
We really appreciate our clients feedback on their African Blue experience as we are constantly striving to improve our service levels and selection of tour and safari experiences.
"Cape‡ Peninsula Drive"
5 of 5 stars
Reviewed 18 September 2015
Our tour guide Duncan was on point arriving shortly before the scheduled start time. The drive along the coast was brilliant with mountains on one side and an expanse ocean on the other. My wife and I were the only tourists but Duncan acted professionally and exhaustively in terms of information provided for the entire journey. Visit to seal island was splendid and I particularly enjoyed the cozy lunch in Simons Town during our stopover to see the penguins. Cape Point and Cape of Good Hope were tremendous giving you that feeling you are at the worlds edge!!! Then to piece all together, botanic Kirstenbosch with its lush green. Awesome trip and surely will return to Cape Town
"Amazing 2 days with David Smith"
5 of 5 stars
Reviewed 31 May 2016

We did a private tour with David for a group of 4 people. Excellent experience overall and David is very professional, prompt, flexible and very responsive to emails/calls. On day 1, we went to the Cape Peninsula, saw cape penguins on Boulders Beach, and went to Seal Island. Day 2 we went to the shark cage diving adventure. David is very knowledgeable and great tour guide. Pricing is very reasonable for a private tour.
"Thoroughly worthwhile and enjoyable tour of the Cape †Peninsula‡"
5 of 5 stars
Reviewed 8 September 2015
We enjoyed a half day tour of the Cape Peninsula with Duncan (organised with David) and we were very impressed with the service provided and the tour.
Our tour was originally scheduled to be a full day tour, but due to bad weather the day before a trip that we had arranged to Robben Island was cancelled. We contacted David who was able to change our arrangements at short notice so that we could do a half day tour and still do our trip to Robben Island.
We were met from the boat after the Robben Island trip and taken in a very comfortable vehicle around the Cape Peninsula. We opted for a private tour and this was worth the extra cost to make it a truly personal experience. Our guide Duncan was very friendly and knowledgeable and had organised a fabulous lunch for us to get the tour underway. From there we saw all of the sights we hoped to see in the Peninsula and plenty of wildlife too. Duncan answered all of our questions and provided lots of other useful info as well as being on hand to take pictures for us at these wonderful locations. We found this a great way to see the Peninsula and would happily recommend.