From Cape Town to Port Elizabeth and back again, enjoying the sights of the Klein Karoo and Garden Route with a lot of adventure thrown in for those young at heart. Also viewing the "Big Five" in Addo National Park and the tip of Africa at Cape Agulhas.
This tour is aimed at persons with a sense of adventure, youthful spirit and looking to enjoy the Garden Route within in fun group of like minded persons. There are various accommodation options from which to choose to suit your budget and level of comfort.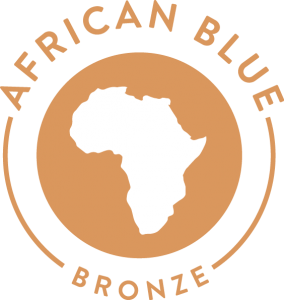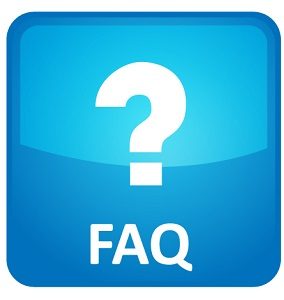 Duration: 6 Days | 5 Nights

Start Location: Cape Town on Mondays

End Location: Cape Town on Saturdays

Pax.: 4 – 12

Departure: Mondays … except for 23 December 2019.

Departure Time: 06h00 to 08h00 in Cape Town & +/- 08h30 Stellenbosch
Pre-departure letters to be sent to each guest's pick-up location a day prior collection
Attire: Comfortable clothes and shoes

Tour Guide: Services of CATHSSETA registered tour guide

Visa / Passports: Not required

Languages: English

Accommodation:
Bronze : Backpacker
Silver : Guest House

Vehicle: fully air-conditioned 8 or 12 seater
Rates – 2019

Backpacker dorm R 7700 pp
Backpacker twin/double R 8300 pp
Backpacker single R 9700 pp
Backpacker twin/double en-suite R 8700 pp
Backpacker single en-suite R 10200 pp 
Guesthouse upgrade twin/double R 11200 pp
Guesthouse upgrade single R 13500 pp

Only 14 years and older are accepted on this adventure tour.
Rates – 2020

Backpacker dorm R 8600 pp
Backpacker twin/double R 9300 pp
Backpacker single R 11 000 pp
Backpacker twin/double en-suite R 9600 pp
Backpacker single en-suite R 11 400 pp
Guesthouse upgrade twin/double R 12 500 pp
Guesthouse single R 15 300 pp

Only 14 years and older are accepted on this adventure tour.
Included: 

⇒ Meals: 4 Breakfasts; 4 Dinners.
⇒ Entrance Fees: Betty's Bay Penguins, wine tasting, Cango Caves; canoeing Wilderness National Park; Tsitsikamma National Park, 2-3 hour drive with tour vehicle through Addo Elephant National Park.

Excluded: 

⇒ Travel insurance; Flights; Airport transfers; Porterage; Gratuities; Visa fees; other meals
For the next big adventure.
We really appreciate our clients feedback on their African Blue experience as we are constantly striving to improve our service levels and selection of tour and safari experiences.
Adventure of a lifetime!
5 of 5 stars
07 March 2019
This tour was beyond expectations. Amazing is not even close to how good it was for us. Steph was a great guide, she know very well all places: interesting, historical and local facts. She is also very organized, kind and managed the group beautifully. The itinerary is very rich, all places, spots and optional activities were great. The accommodations were beautiful, unique and neat. This garden route and addo adventure tour is a must!
16 Oct 2018
Best vacation ever!

Our family loved the Adventure Garden Route Tour with Rochelle! From the beautiful coastal drive, the magnificiant guest house acccommodations, a knowledgeable tour guide, daily exhilarating excursions, and wonderful food, this vacation was the best vacation ever! I would highly recommend it to anyone to loves new adventures!
"I did the 6 day garden route and addo elephant park tour the week after Easter. My guide was Ferne. She was awesome!! So bubbly, positive and full of laughter and smiles. I stayed in the guest houses which were all awesome, especially the Avoca Citrus Farm. Ferne made the trip fun and made me feel part of the group since I was travelling solo and only one staying at the town houses.learned lots about south african culture and things I never would have known. Lakkar!"
"We had such an awesome trip lead by the masterful guide, Hendrick Human. First, we couldn't have been more lucky with the composition of our 12 person group. Our ages ranged from 17 to 57 (but everyone was ageless in their interactions), and we represented five different nationalities (but everyone was able to communicate and relate as if we were all neighbors). Every where we toured and stayed was really spectacular. The only negative was that we didn't get to spend enough time at each stop. I wish we could have had a longer trip… (our fault). Hendrick was incredibly informative, accommodating, and willing to cater to our unique needs. He also did a remarkable job of offering a wide variety of activities that kept everyone entertained."
What an incredible experience! From pick-up to drop-off and everything in between, this was such an incredible experience. My boyfriend and I need to book something rather last minute and we saw reviews of this experience online. We had originally thought to rent a car and drive the Garden Route ourselves, but I am so glad we didn't!
Steph was our guide, and she was ABSOLUTELY incredible. The places that we stayed were unique and the food was exceptional. We had a small group, only 9 in total. There is a lot of driving throughout the 6 days, but the landscape is breath taking and the bus was comfortable. We had plenty of stops along the way, and usually they were at cute shops or small, unique restaurants along the way.
I have not one complaint about this experience except that I wish it lasted longer! I cannot say enough good things about this opportunity and if you are considering booking a tour, you will be thrilled with this experience.
Check out some of our other Tour